The Guyana Trades Union Congress (GTUC)  urged  young people yesterday  to    be aware that they are empowered to change their present and mould their future.
The GTUC also  encouraged them to use this power wisely to make a difference as  they are the change for which they have been waiting.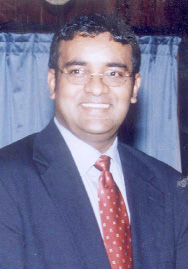 The GTUC in a press release yesterday slammed President Bharrat Jagdeo's  recent address at the  Impress Youth Expo, organised by the Youths for PPP/C group at the International Convention Centre, at Liliendaal, East Coast Demerara,  declaring  that "the fact remains the president can make no genuine claim about youth development when they have repeatedly failed them."
Jagdeo had  urged attendees to know their history in order to make conscious decisions about the country's future but the GTUC noted that he "chose to use this platform to present a twisted story of colonial rule and the PNC administration vis-a-vis the PPP administration."
"Unable to subject his stewardship to scrutiny because it would expose the failure of his administration to make youth development a priority, he thought it best to dishonestly recount history, in the process disrespecting you and exposing his mismanagement," the GTUC contended.
According to the GTUC "the president abuses the privilege entrusted him by the people and betrays their trust, mismanages their resources, engages in reckless and abusive behaviour…"and this  is not something to dismiss or shrug one's shoulder.
The GTUC charged that while "Jagdeo's dishonest and divisive rantings were intended to take focus off his mismanagement that sees a reality of hardship, racial divisions, joblessness, hopelessness, executive lawlessness, state associated criminality, corruption, mismanagement, wanton criminality and fear that persons are made to live with and face daily, they know the truth and can change this ugly reality."
The president was being less than honest, the GTUC said further,  when he said there were no roads before the PPP came to
office, and the trade union body cited such roads as the Linden/Soesdyke Highway, Rupert Craig Highway, Mandela Road, Essequibo Coast, West Bank Demerara/West Coast Demerara, and the Georgetown/Rosignol road.
And refuting Jagdeo's claims again, the GTUC stated that when he said this young generation is better off than the previous one, he is twisting the truth since he  fails to mention there is no youth policy that would attend to their development in a structured and equitable manner.
The GTUC also raised the issue of widespread unemployment and contended that "today many are unemployed and many cannot get employment if they are not associated with the PPP, forcing some to become so associated and by extension denying them their right to freedom of association…"
However, the GTUC noted,  Jagdeo had a job under the PNC administration when he was a card-bearing PPP member  employed at the State Planning Secretariat, playing a leading role in planning the development of this country.
The GTUC also maintained that Jagdeo "should not be led to believe because persons are young they are stupid and would allow themselves to be disrespected; that they are blinded by political rhetoric, party loyalty, free outing, free lunch, big lime, jam zones and parties."
Accusing President Jagdeo of practicing divisiveness, the GTUC said that this is seen when he goes to communities like Buxton  and tells them to "forget the past," then in communities like the PPP stronghold of Babu John, and at last Thursday's expo, he says "do not forget the past."
The GTUC asserted that for him, "the past is used to make-up stories and as fear tactic".
"When President Jagdeo talks about bread lines of yesteryear he fails to say that today many cannot buy bread," the GTUC countered.
It also drew attention to a number of cases in which young people had witnessed  hundreds of their colleagues from all spheres of life, all races and places being victims of violence.
"These are real, truthful and happening in their time, under President Jagdeo's leadership."
The GTUC pointed out also that the government  has "demonstrated their contempt by providing regular doses of entertainment in the hope that it will bring satisfaction, numb disappointment and excuse their failures," but now is the time to demand better treatment.
Against that background, "those in government must not find in youth any support for their lawlessness. They must be held accountable for passing on a future that is dismal, divisive and full of uncertainties."
The GTUC observed also that President Jagdeo will leave office in a few months, 47-years old and no longer a youth, "but never before has this nation witnessed such hardship… and such depraved behaviour from the holder of this office."
Around the Web