Police have identified the man shot and killed at Five Star, in the North West District on Monday as Emanuel Evans, of Kuru Kururu, Soesdyke/Linden Highway.
The other man wounded in the shooting was identified as his nephew, Ewart Escott, also of Kuru Kururu. He was shot in his left foot.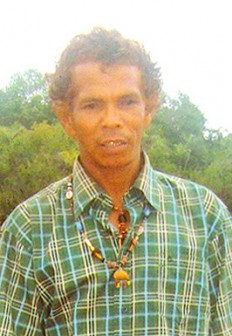 The two men were allegedly shot by a businessman, following an argument at a shop.
According to Evans' sister Lucille, he was a frequent traveller to many places and left his Lot 60 Kuru Kururu home last September to do mining in the interior.
She said that the last time she heard from him was in November, when he had promised to visit on December 12 last year. "But December 12 come and gone and he ain't come," she said.
Escott, 23, Lucille added, left for the interior sometime this year to also join the trade.
She explained that he is currently at the Matthew's Ridge Hospital and she was advised that he would not be transferred to the Georgetown Public Hospital until he gets better.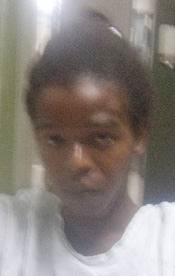 Meanwhile, Lucille said that Evans' body will not be released to his relatives until Thursday, when the post-mortem examination will take place.
She had requested that the body be flown to the city, but was told by officials in Port Kaituma that "they don't bring down bodies like that." She is now contemplating having him buried there.
With no relatives in the area to watch over and take care of his body, Evans' relatives are worried that his might meet the same fate as that of 19-year-old miner Kenny Creame, whose body decayed due to the non-functioning Port Kaituma Morgue.
Around the Web