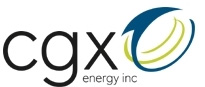 Drilling for oil offshore Guyana is unlikely to begin this month, with the contracted rig still operating in Suriname.
Spanish oil giant Repsol and its joint venture partners, including Repsol's affiliate YPF Guyana Limited, Tullow Guyana BV and CGX Energy will drill the 'Jaguar 1' well on the company's Georgetown Block. Officials had hoped that drilling would have commenced by this month but this seems unlikely as the Atwood Beacon jack-up drilling rig is still operating offshore Suriname.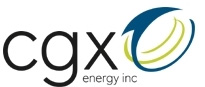 Head of the Petroleum Division at the Guyana Geology and Mines Commission Newell Dennison, when contacted, acknowledged that the timeline that existed before has been affected. He noted that the rig is still drilling in Suriname but could not say when it is likely to be completed and declined to say when it is likely that drilling could start here. He said, however, that the major supplies for drilling are already in Guyana. "The major equipment is at hand," he said, while adding that the consortium is ready to go-ahead once the drill is here.
A report on Monday by CGX said that most of the drilling supplies are either in transit or in-country, but the drill rig will be delayed until the third quarter due to weather delays and drilling problems preventing the rig from moving offshore Suriname on schedule. The participants in the Georgetown Block have advised the government of these circumstances beyond their control and have applied for a deferral of the commitment, it said. The Jaguar 1 well will be one of the deepest drilled in this basin, going to a depth of four miles.
Loss
Meanwhile, CGX has reported a loss of CDN$6.9M for the second quarter of this year, compared to a loss of CDN$2.7 million for the same period last year. The total loss for the first half of this year reported by the company is US$8.6M. The company said that as at June 30, it held cash and cash equivalents and short-term government T-Bills of CDN $34.9M.
CGX said that it is funded for drilling of Jaguar with its 25% share of costs estimated to be US$30M to US$40M, of which US$8M has already been spent. It has also retained Jefferies Randall & Dewey (JRD) to market the opportunity to a joint venture partner to earn an interest in its Corentyne Petroleum Agreement (PA) and/or the Company's interest in the Georgetown PA by committing to drill an exploration well.
The company said that the current cost estimate to drill its Eagle-1 well to 3,500 metres is US$40 million, an increase of US$6 million from 2010 cost estimates. CGX plans to drill this well on its Corentyne Block after drilling on the Jaguar 1 is completed.  JRD continues to market the opportunity for a joint venture partner(s) to earn a promoted interest in the Corentyne Petroleum Prospecting Licence by drilling an exploration well, it said.
CGX said that its future performance is largely tied to the exploration and development of the properties in Guyana. "The Company may have difficulties raising equity or debt financing for the purpose of carrying out exploration and development activities with respect to its Guyana properties particularly without excessively diluting present shareholders of the Company," it said. It noted that current financial markets are likely to be volatile in Canada for the second half of 2011, reflecting ongoing concerns about the stability of the global economy, sovereign debt levels and possible default, weakening global growth prospects and instability in Africa and the Middle East. Unprecedented uncertainty in the credit markets has also led to increased difficulties in borrowing/raising funds. Companies worldwide continue to be affected by these trends.
Costs
Meantime, in giving a breakdown of its expenditure and costs, CGX said that it incurred exploration and evaluation expenditures of US$7.1M for the six month period ended June 30 compared to US$2.8M in 2010. "The increase is due to the Company continuing to advance its properties and prepare for drilling on both the Georgetown and Corentyne properties in 2011. These costs are expected to increase in the upcoming periods," the company said.
It said that it incurred a net loss of US$8.6M for the six month period ended June 30 compared with a net loss of US$4.4M for the same period in 2010. As at June 30, the company's working capital decreased to US$34.1M from US$44.4M as at December 31, 2010.
"The cost estimates for both the Georgetown Well and the Corentyne Well are based on preliminary expectation of the costs (including contingency costs) associated with the planning, execution, services, and time to drill the wells and are not fixed costs," it stressed. "The Company will be required to farm out the cost obligation through a joint venture or raise additional funds over the next year in financing to complete all exploration work under this plan. Some potential sources of financing include option exercises, public and private financing of both debt and equity instruments," it added.
"CGX is dependent on obtaining future financings for the exploration and development of its properties and for the acquisition of any new projects. There is no assurance that such financings will be available when required, or under terms that are favourable to the Company," it said.
The company also noted that it is currently in the process of completing staging facilities to be used in the assistance and logistics for drilling of the Eagle Well. To date, the company has fenced in the yard, constructed an office and sanitary services, installed two fuel tanks that can accommodate 20,000 litres and completed an internal access road with crusher run and sand filling. The Company has also started work on a two kilometre access road. So far, it said, for the first half of this year, it has spent US$2.3M with respect to a logistics yard and expenditures on a staging facility. The logistics yard was purchased in 2010 for US$385,000. The company signed a 50 year lease for approximately 55 acres on the Berbice River. "This is an ideal location for the staging facility to support off-shore drilling activities. Utilizing a local facility would result in significant savings rather that running the logistics out of Trinidad," it said.
Meanwhile, in outlining its cumulative expenditures to date, the company said that as at June 30, it has incurred costs of approximately US$61.1M on the acquisition and exploration of its four licences in Guyana. In addition, the Company has incurred approximately US$9.8M in legal fees defending its title to licences in Guyana at the International Tribunal on the Law of the Sea (ITLOS) as part of the maritime boundary dispute between Guyana and Suriname that was resolved in 2007. Thus far it is still to strike oil.
In June 2000, CGX's rig was chased out of Guyana's waters by Suriname gunboats as it was about to embark on drilling a well in the area. This led to a diplomatic crisis between Guyana and Suriname and years of futile talks. The deadlock was broken when Guyana took its case to the ITLOS tribunal and secured a ruling largely in its favour in 2007. Since then expectations have been high over CGX resuming its oil search.
Around the Web