4The AFC has urged new Local Government Minister Norman Whittaker to intervene to resolve the "crisis" at the Bartica Market, which has been without water and electricity for two months because the Neighbourhood Democratic Council (NDC) defaulted on payments to the utility companies.
In a statement on Wednesday, the party said as a result of the situation, residents are forced to shop in darkness while some stallholders have had to close their businesses. The party noted that in addition to the absence of water and power, the unsanitary conditions at the facility if left unattended may create a health crisis in the Bartica community and further afield.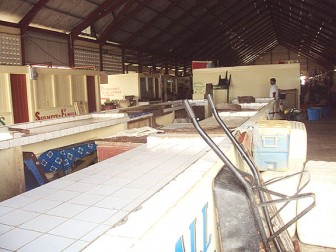 A team of AFC officials visited Bartica last Saturday as part of a hinterland outreach at the request of residents.
The AFC said it was appalled at the decrepit state of the relatively new market. It added that the market was constructed by an unknown firm, which carried out no consultation exercise with residents and instead employed persons from outside of the community to produce rehabilitative infrastructural work.
As a result, it said the company failed to equip the residents with a functional marketplace.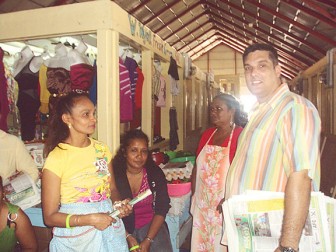 Barticians were instead given a building with inadequate ventilation, an internal design which prevents direct access from main passageways to the stalls on the side of the market and substandard plumbing that causes blockages to the drainage system of the meat and fish section, it noted.
There are also no awnings and as a result merchandise sold is soaked when it rains, it added.
As a result, the AFC called on Whittaker to "alleviate the suffering" of the stallholders, most of whom it said are dependent on vending for their daily earnings.
It also urged that Whittaker ensure remedial works to the market are immediately undertaken and that measures are put in place to prevent a recurrence of the NDC's failings, including prosecution of culpable persons.
"This untenable situation must not be allowed to continue, as any health crisis is Bartica will be of national significance," the party added.
Around the Web