Damion Carter, who is accused of the July 29, 2008 murder of Keith Josiah, was yesterday committed to stand trial in the High Court.
Magistrate Sueanna Lovell made the order, after informing that enough evidence had been presented to the court to establish a prima facie case against Carter.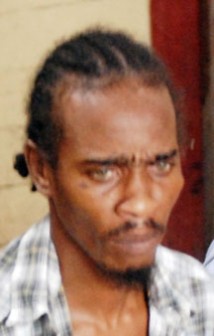 When given a chance to speak, Carter, who appeared visibly distressed, calmly uttered: "I am innocent meh worship." The Magistrate, however, explained to him that he was still not required to say whether he was guilty or not of the murder charge. She cautioned him that those specifics would be reserved for a jury in the High Court, where a trial would be conducted.
Magistrate Lovell then asked the accused if he wished to call witnesses on his behalf. However, his attorney, Adrian Thompson, who later arrived at court, said that they will reserve their witnesses for the High Court.
The preliminary inquiry, which commenced on September 7 last, saw the prosecution, led by Police Sergeant Neville Jeffers, calling six witnesses.
Carter, formerly of 14 Railway Line, Kitty, was first arraigned on August 4, 2010 after being on the run for two years. It was alleged that on July 29, 2008, at the Railway Embankment, he murdered Josiah, formerly of Lot 220 Thomas Street, Kitty.
It was reported that Josiah had gone to Carter's home to speak to his reputed wife in order to persuade her to return home. This led to a verbal exchange between him and Carter, during which he was stabbed to his chest and forehead.
However, Prosecutor Stephen Telford, who had presented the prosecution's case to the court on August 4, 2010, stated that on July 28, Carter and Josiah had an argument over Josiah peeping into his yard. He said that Carter broke off from the argument, armed himself with a cutlass and used it to chop Josiah to the head.
Josiah was subsequently rushed to the Georgetown Public Hospital, where he succumbed to his injuries the following day.
The prosecutor stated that Carter then went into hiding and had been on the run for two years, before being apprehended on August 3, 2010.
Around the Web