Three persons, including a woman, are in police custody at Linden in connection with the murders of Daniel 'Danny' Higgins, 48, and Daniel 'Biggie' Higgins, 22, at a Konawaruk mining camp in Mahdia.
According to sources, the three are claiming that they witnessed the attack in which the elder Higgins, a miner, was shot then buried alive by two men, who later hacked his son to death at their mining camp on Wednesday.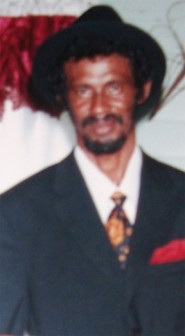 The motive for the attack was not immediately known and a police team was sent to the gold-mining area to investigate.
One of the detainees is an excavator operator, who said that he was held at gunpoint and ordered to dig a shallow grave and bury the senior Higgins. He left Linden yesterday with police officers to assist investigators.
The sources said that the woman, who is currently in custody at the Wisroc Police Outpost, said that two men came to the camp, shot Daniel senior several times from behind, and then ordered her husband, the excavator operator, to bury the man while he was still alive.
Her story matched that of the other two men, who also revealed that after committing attacking the senior Higgins, then overpowered his son, dealing him several blows and dragging him through a trail before dealing him several chops about the body. It was also revealed that they also pulled his jersey over his head and left him to die on the trail.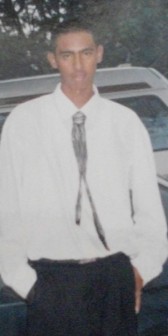 The trio claimed that the bandits, who only had one gun, escorted them out of the back-dam, ensured that they boarded a bus, and warned them not to report the matter or they would get them. One of the men also allegedly told the freed hostages that he was very spiritual and would find them wherever they were if they reported the matter. The two bandits joined another bus and came out of the interior behind the witnesses.
The witnesses further said that as a result of the threats, they gave no hints about the incident to any police officers on patrol, whom they would have met on the way out, fearing for their lives. However, they related that upon their arrival in Linden, they mustered the courage to report the incident at the Mackenzie Police Station, where they were subsequently taken into custody.
The two men in custody are brothers and hail from Bamia on the Linden Soesdyke Highway.
Meanwhile, it was revealed from a reliable source close to the family that the body of Daniel Sr. has been recovered and it as well as that of his son's. The bodies are currently in Linden.
The father and son, both of Lot 55 Main Street, Ann's Grove, East Coast Demerara, had returned home from the interior last Saturday but went back on Tuesday.
Around the Web