Five Berbice fishermen are missing and it is feared that they fell victim to foul play since the boat they left in 17 days ago was discovered empty in Suriname on Saturday.
According to owner of the boat Gajadar Bishnauth, the boat was found "empty with nothing inside, no engine, no fishing gears, no stove, no foodstuff. Nothing fuh dem man was in deh boat it was just a empty boat."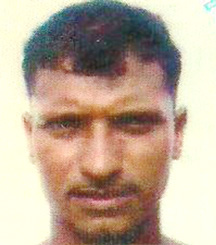 Missing are brothers Khemraj and Narine Dhanpat, known as 'Rajan' and 'Shrimp' respectively both of Number 64 Village, Corentyne; Ramnarine Oditnarine called 'Rodney' of Number 64 village; Clifford Singh called 'Eggan' of Number 62 village and Sumesh Matin called 'Canje' of Number 64 village.
Today marks 17 days since the five sailed off in the boat on a fishing trip that was expected to last ten days. Bishnauth told Stabroek News yesterday that after ten days had elapsed and the men had not returned he became worried and started looking for them and also made some phone calls.
The man said on Saturday he received a call informing him that a boat was found in Suriname and he quickly journeyed to that country and identified the vessel as his. Bishnauth returned to Guyana the same day with the boat and yesterday made a report to the police about the men's disappearance.
The man feels his crew was attacked by pirates as there is no other explanation for their disappearance since the boat was recovered. He pointed out that the men have families and they would not abandon them without a word.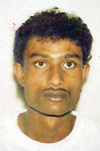 Bishnauth said that he knew the five men for many years since they have been working with him from the early 1990s. He said that he contacted the men's relatives before a report was made to the police.
"We praying that they turn up but to be honest we feel something happen to them," Bishnauth said.
Chairman of the Upper Corentyne Fishermen's Co-op Society, Indar Rampersaud in a brief comment to Stabroek News said that he finds the disappearance of the men surprising as they have never had such an occurrence in the area.
He said while fishermen have been attacked by pirates in the past they would "turn up the next day or so. We just have to hope for the best."
Piracy has been a scourge on the high seas for some time and remains a major challenge facing the fishing industry.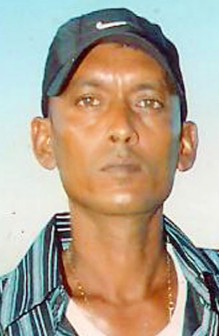 Early last month, three boats fishing between Eversham and Bush Lot, East Berbice were hijacked and the attackers took engines, equipment and catch. Crew members were left in their boats adrift but were later rescued and taken to Copenaam, Suriname. On July 1, pirates attacked 15 boats in a rampage along the Berbice coast that lasted several hours.
The fishermen had told Stabroek News that three heavily armed pirates had threatened to kill them and burn their boats if they gave information to law enforcement agencies.
In the wake of that attack, the Fisheries Department of the Ministry of Agriculture voiced its concern over the spate of piracy and said it was in contact with the Guyana Police Force and the Coast Guard.
Agriculture Minister Robert Persaud also called on the law enforcement agencies to "step up" their operations in the fight against piracy.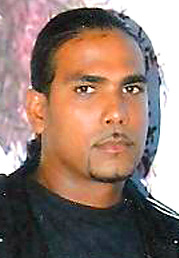 Over the years, there have been dozens of attacks, some of which have resulted in the loss of lives and many which caused millions of dollars in losses to fishermen, including boats and equipment. In October 2007, three bound bodies were found at Whim, Berbice. Relatives later identified them as Rameshwar Gangadin, Mark Sylvester Parshram and Patrick Parboo.
There have been other cases where fishermen went to sea and vanished without a trace.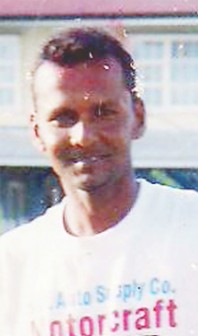 Around the Web