A contract valued over $117M was signed on Friday for the rehabilitation of 4.04 kilometres or 12 roads in Cornelia Ida/Stewartville, Region Three, the Government Information Agency (GINA) stated in a press release.
The Neighbourhood Democratic Council (NDC) in Region Three is the latest to benefit from the US$18.8M Community Road Development Project, the release noted.
Government implemented CRIP under which US$13M will be spent to rehabilitate and construct 204 roads in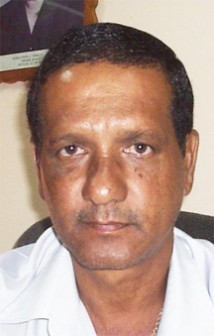 12 NDCs. Rehabilitation of NDC buildings and drainage works are also covered under the project.
The contract was awarded to Dipcon Engineering Services Limited and was signed by Regional Chairman, Region Three, Julius Faerber and Manager of Dipcon Engineering Serviced Limited, Vishnu Mungal.
According to the release, the project is expected to benefit 32,000 people directly and caters for the cleaning, reshaping and regrading and realigning the existing road sides and drains.
Two bridges will also be rehabilitated and safety features will be placed on the roads.
Faerber called on  the residents and the NDC to supervise and make certain that quality work is done.
"I am appealing to the residents and the NDC that they ensure we get quality for our money.
I am also asking that the contractors deliver to us the type of work that we the residents in Region Three require," Faerber said.
Regions Three, Four, Five and Six are beneficiaries of CRIP.
The following CRIP projects have been signed so far: $152M contract to rehabilitate and upgrade 4.5 kilometres or 11 roads in Enmore-Hope, Region Four; $188M to facilitate upgrading of 14 old housing scheme roads in Bath, Region Five that will benefit 13,000 residents; $13M contract for 14 roads in Rosignol and Zeelust, and $163M for rehabilitation of 23 roads in the Tuschen/Uitvlugt NDC for the benefit of 35,000 residents.
Other CRIP contracts will be signed in the coming week, the release added.
Around the Web