A Block 20  Enmore/Haslington New Scheme, East Coast Demerara,   couple and a 15-year-old boy were yesterday jointly charged with cocaine trafficking.
The allegation against Leonard Bacchus and his wife Indranie along with the 15-year-old boy is that on August 16 at Enmore/Haslington New Scheme, East Coast Demerara, they had in their possession 67.296 kilograms of cocaine for the purpose of trafficking. The drugs were reportedly stashed in kunds (metal receptacles used in Hindu religious functions).
All three defendants when prompted pleaded not guilty to the charge which was read to them by Magistrate Shordel Isaacs-Marcus at the Vigilance Magistrates' Court.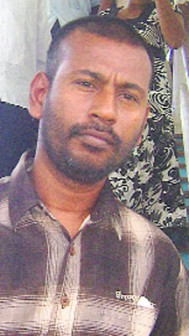 Additionally, Leonard was charged with the unlawful possession of 125 12-gauge shotgun cartridges and 150  .32 rounds. The defendant also pleaded not guilty to this charge. Before making an application for bail for the trio, attorney-at-law Vic Puran argued that one of the charges (which he declined to identify) "is wrong in law". In his application, he stated that there is no evidence of wrongdoing on his clients' part, while adding that the husband (Leonard) had made an oral and written statement; the former being given to an individual called Vieira.
Puran further said that in the statement Leonard had said that his wife's (Indranie's) participation was entirely under duress on his part, and she has a burn mark to show where he burnt her with an iron rod.
In relation to the teen, Puran questioned whether a minor can be responsible for property owned by his parents. He also argued that, even if he (the 15-year-old) were the primary suspect, "after conviction, sentence is not mandatory", therefore if he would have been sent home then there seems to be no reason why bail should be refused the teen.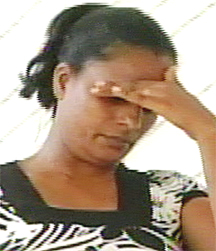 Pooran also said that the kunds were found on the premises with the cocaine already stashed in them, while an individual called Parsram swore before the chief justice that he saw the defendants stashing cocaine in the kunds.
Following the attorney's bail application, Prosecutor Robert Clement appealed to the magistrate for bail to be refused the trio.
The prosecutor's application was granted and the trio remanded to prison. The matter was transferred to the Cove and John Magistrates' Court, where the three defendants are expected to make an appearance today.
The multimillion dollar cocaine bust was made at the couple's home at Block 20 Enmore/ Haslington New Scheme, East Coast Deme-rara, on Tuesday last. A businessman was arrested with the couple and the teen but he is yet to make a court appearance.
Around the Web