There is some evidence in the Karen Kerr shooting matter and it will be up to the Director of Public Prosecutions (DPP) to decide if it is sufficient to charge the suspect, Crime Chief Seelall Persaud said yesterday.
Persaud, clarifying aspects of an article that was published in the Saturday August 20, 2011 edition of Stabroek News,  said that he did not say that they was no evidence in the case. He said that police are in possession of some evidence and they had not been able to get a statement from Kerr as yet. He said that when he was questioned as to whether the suspect, Gavin Joseph, would be charged, he had indicated that the charge would be dependent on evidence.
Persaud noted that the matter would be sent to the DPP for advice.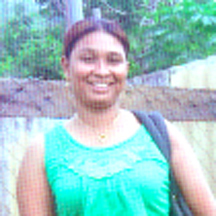 During the wee hours of August 12, Kerr was reportedly shot during an argument at her Prashad Nagar home. She was shot twice in the shoulder, with the bullets damaging her intestines and grazing her lungs.
Moments after the shooting, Joseph, Kerr's partner, told his sister-in-law, Carolina Welcome, who lives in the lower flat of the residence, that he had just shot Kerr. Joseph also reportedly assured Welcome that the injuries Kerr sustained were not life-threatening and he later handed her brother some money, instructing that he take Kerr to the hospital. Joseph then calmly walked out of the yard.
That evening, he surrendered to police at Kitty Police Station, where he also lodged his firearm.
Around the Web