The post-mortem examination (PME) performed on the body of pharmacist Harold Rachpaul yesterday revealed that he died from asphyxiation.
According to the 84-year-old's son, Leonard, who revealed the findings to Stabroek News, the PME also showed that his father had been hit on his head during the attack but it wasn't the cause of his death.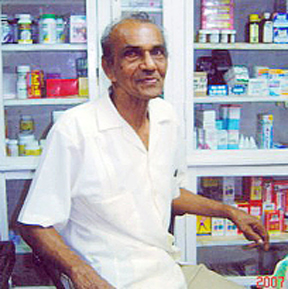 Funeral arrangements for the owner of Rachpaul's Drugstore on Robb Street have been changed and the funeral is now slated for Friday, August 26. This is due to the awaited arrival of other relatives of the deceased, Leonard said.
Rachpaul's body was found bound and gagged in his bedroom by his son and grandson, who had arrived at his home to open up the drugstore. Police are on the lookout for a suspect, who was seen leaving the premises early on the morning of the incident
Around the Web