Shilpa Shetty was never advertised to dance at last Saturday's Jamzone Bollywood Night Super Concert, says event spokesman Joel Ghansham.
Although fans of the actress and model turned up in droves at the Providence Stadium, for what Hits and Jams Entertainment had promised would be a "once-in-a-lifetime performance," the headlining act did not dance or sing and remained seated for about half of her 45 minutes on stage.
"First of all, I don't know where it was said that she would dance… it was said that she will have tonnes of surprises," Ghansham told Stabroek News.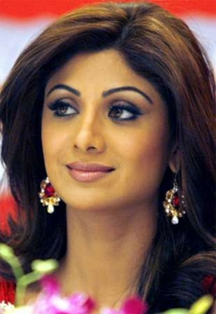 He added that Shetty did sing a line and did a brief dance, which he called a performance. Persons misconstrued what was advertised, Ghansham noted, while adding that everyone has a perception of their own and these will differ.
Ghansham also denied a report that that Shetty was paid $30 million for her participation. "People are saying she got $30 million and she didn't give a $30 million performance… that is not so… She was paid nowhere near $30 million," he said, as he made reference to a report in the Guyana Times.
He also explained that it was not the intention of Hits and Jams Entertainment to mislead anyone. "Their intention was never to mislead. They are really nice people…why can't they get some credit? We started something new, something good, why can't people get credit?" he questioned.
Ghansham admitted that the programme may not have been perfect, but he said that people should not be seeing the glass as half empty but as half full. "We live, we did, we learn…we will do it differently in the future," he noted.
According Ghansham, the organisers did not have adequate time to properly conduct the event and he said that the decision to host a Bollywood event was made just a few weeks before.
He said too that they did not even check the advertisement, which is what may have sent out the wrong message.
He added that this was Hits and Jams' first time doing a Bollywood event and he said while he guided them the best he could have, it was not perfect. This event, he further said, would be considered as testing Bollywood Night through a soft launch. He promised that planning for the next event will start months ahead.
Around the Web