Before  dying, miner Rafael Khan had revealed the name of the person who stabbed him, a relative said.
The body of Khan, 32, of Queenstown, Essequibo Coast was found at about 4 pm on Saturday at Mowasie Backdam, Mahdia, Potaro, with suspected stab wounds to the chest. Police said the circumstances surrounding Khan's death are being investigated and relatives told Stabroek News yesterday that the information that they have is sketchy.
But they said that they were told that it was an ex-policeman who stabbed Khan with a pair of scissors during an altercation. A female relative told Stabroek News that they did not know what caused the altercation. She said that Khan did not die immediately. "Before he died, he tell someone who stabbed he," she said. The incident occurred close to a creek and not at his camp, she said. The assailant fled after the attack and has not been seen since.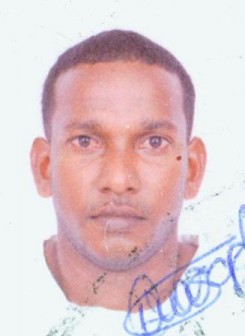 Khan's body was brought to the city yesterday and the relative said that there was a stab wound close to the heart. Khan was working with an uncle who operated a dredge in the area. An autopsy is scheduled for tomorrow. It was only three weeks ago that Khan had returned to the interior where he worked for some years.
His murder is the latest to have happened in the increasingly violent gold fields. Only last Wednesday, two miners, a father and his son, were killed after being attacked and robbed at their camp at Konawaruk. Daniel Higgins, 48, of Ann's Grove, East Coast Demerara, and his son Daniel Higgins Jr., 22, were attacked at about 10:45am on August 17 at White Water Backdam, Konawaruk.
Police said that investigations revealed that the victims were mining when a man approached and shot Daniel Higgins about his body while another man chopped his son to his neck. The body of Daniel Higgins was found buried in the mining pit. He was reportedly buried with the aid of an excavator while still alive. No one has yet been charged.
Investigations are in progress.
Around the Web