Ryan Lewis yesterday testified that moments after he and his wife responded to screams coming from a Den Amstel, West Coast Demerara home, they were attacked by murder accused Dwayne Jordan, who was armed with a hatchet and a knife.
Jordan has been indicted for the June 14, 2007 murder of his wife Claudine Rampersaud. Yesterday, the trial continued before Justice Roxane George.
In giving his evidence-in-chief, Lewis, a cane harvester, said that Rampersaud was his sister-in-law and that he had known Jordan for eight years up to the time of the incident. Rampersaud, he told the court, lived with Jordan, her four children and mother-in-law at Lot 24 Back Street, Den Amstel.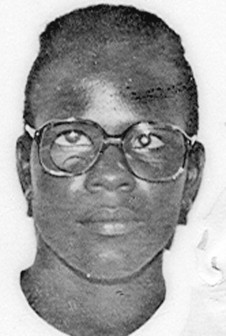 Prior to that, the couple had lived in the house, where Rampersaud died, for about five years. He testified that he visited them a lot. Being led in his evidence by State Prosecutor Prithima Kissoon, Lewis said that he never had any problems with the accused.
He recalled that on June 14, 2007, he, his reputed wife, Shellon Payne, and their two children were coming from their son's birthday party at Lot 24 Back Street, Den Amstel, when they heard a scream. He said that the scream sounded like his sister-in-law and he called for her by her call name but got no response. "When I heard Claudine screaming she sounded scared," he said.
The witness told the court that he, Payne and children went across a bridge leading to the house. He said that they both, each holding a child, walked up the stairs, with Payne walking in front.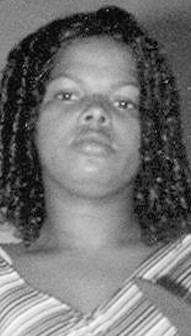 He said that he kicked open the door to the building and "as soon as it open, Dwayne Jordan started to fire chops. He chopped Shellon first on her right side jaw and then he chopped me on my left side head."
According to Lewis, as Jordan was about to fire more chops, he (Lewis) began to fight with him. "He had a hatchet in his right hand and a knife in his left hand. I held onto his right hand with the hatchet and whilst trying to get the hatchet he bore me twice in my back with the knife and also cut me on the right middle finger," he recalled.
The witness told the court that he fought with Jordan for about two minutes on the landing of the stairs before they began rolling down the stairs still fighting. He said that he was trying to get the hatchet from Jordan. He said that they ended up at the bottom of the stairs just under the house. "Then I felt like I was getting weak and I decide to loose him and run. When I got to a point, like 50 yards away I fall down and get blackout," he said, adding that when he regained consciousness he was at the West Demerara Regional Hospital. He told that court that he was later transferred to the Georgetown Public Hospital, where he spent six days.
The trial will continue today, when Lewis will be cross-examined by defence counsel Nigel Hughes.
Prior to Lewis taking the stand, policeman Jomo Williams continued his testimony and he was later cross-examined by Hughes. Williams was showed a number of photographs, in which he identified the hatchet, the interior and exterior of the house, the road and blood stains.
During cross-examination, he said that on the night of the incident he did not take photographs since the flash on his camera was not working. He discovered this shortly after arriving on the scene. Williams testified that he helped Sergeant Davis to search the scene–the building and the yard.
He said that he did not have a torchlight during the checks which were being done to find anything of evidential value. The policeman testified that it would have been difficult for the two-feet fluorescent light to reflect into the house and agreed that whatever light he was seeing in the dining room area could not be coming from that light which was on the house next door.
Around the Web