The National Insurance Scheme (NIS) on Monday commissioned a $69M reconstructed office in Corriverton, Region 6, that is expected to improve the quality of services being offered to NIS clientele in that region, a Government Information Agency (GINA) press release said.
Minister of Finance, Dr. Ashni Singh speaking at the commissioning, said "Our Government is firmly committed to ensuring the long-term financial strength of the Scheme… every day thousands of pensioners and contributors get outstanding service from the staff of NIS."
NIS has a large sum of money tied up in thefailed CLICO (Guyana) and there have been questions about whether there is an iron-clad guarantee of this amount by the government.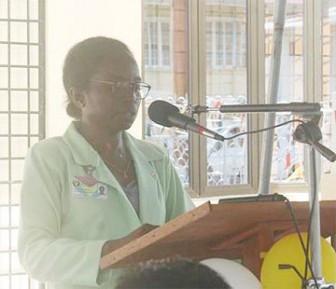 "NIS is a big institution and an institution like this does not make a decision to commission a new office in a casual manner and so the decision to expand and modernize the services, points to a deliberate judgment on the part of those charged with the administration of the institution and their optimism for the region's development," Singh asserted.
NIS, he said, is a strong institution which has grown over the years from paid benefits of $100M in 2001 to $9B in 2010.
Singh also urged the institution to accelerate its data base system, using new and improved technologies to ensure that contributors can access service in a timely manner. Moreover, he urged the scheme to fast-track its public awareness campaigns so as to make the public more informed, especially self-employed persons about the benefits of having NIS. The Scheme has faced persistent criticisms over the state of its records and particularly from pensioners who complain of being denied a pension even though they have the requisite contributions.
General Manager of NIS, Doreen Nelson recommitted to ensuring that contributors have access to quality and speedy service.
She also used the opportunity to share some of the challenges that the institution had to overcome to reach the point where it is today.
The NIS office in Corriverton was established in 1989. Senior managers and members of the NIS board including Chairman Dr. Roger Luncheon were also present at the ceremony, the release concluded.
Around the Web