Though garbage contractors have resumed work, illegal dumping by some citizens is stymieing the City Council's serious effort to clean the city and keep it that way, says City Hall spokesman Royston King.
"We realise the challenge is more on the side of keeping the city clean rather than cleaning the city," King told Stabroek News, while noting that the situation is very worrying.
He stated that many may get the impression that work is not being done in some areas but argued that this is not the case. He noted that as fast as the council workers clean, people continue to dump and so there is no improvement. "The thing is, some of these people are dumping by night and even when we try to stop ambush, it is very difficult to catch them dumping in these areas," he indicated.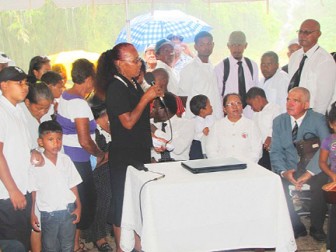 He further stated that the city constabulary is short of men, mobility and equipment and the perpetrators do it when they are not in a position to really respond. Dumping, he added, has become a habit for some people even though contractors are collecting.
King said areas where a large accumulation of garbage is visible have a community problem and he appealed for them to take steps in encouraging the residents to dispose their garbage in an environmentally-friendly way instead of dumping. He noted that heaps can be seen in certain parts of King Street, Wellington Street, and Robb Street, in Lacytown; parts of North and South Cummingsburg; Albouystown and Charlestown; and certain parts of East Ruimveldt and West Ruimveldt as well as certain parts of South and North Ruimveldt.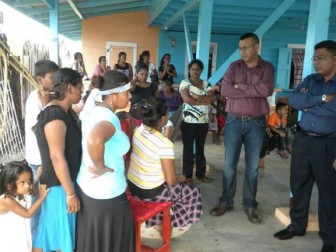 The Sussex Street canal, King said, is literally littered with plastic bottles, plastic bags, Styrofoam boxes and cups. He further stated that in areas that have been cleaned, they have found that people continue to go right back there and dump again and it is very worrying, particularly in the era of climate change, when the weather patterns seem to be completely uncertain.
"We don't know what is happening and there's likelihood of floods and all other effects that come with it," King said. "We are pleading with citizens not to only comply with the law but also ensure the integrity of their surroundings and general environment by doing the correct thing and that is to dispose of their garbage in an environmentally-friendly way," he added.
Meanwhile, King informed that the council now has two compactors, as well as other trucks, equipment and men, working in other areas. This is part of a wider programme, he said, that will allow council to resume the collection of garbage in the city and it will be done incrementally.
"Very soon, we are hoping to do our own collection from the Bourda Market area and we are hoping that this will work to facilitate reduction in the amount of money we actually pay for garbage collection and disposal, provide employment for people as well as monitor what is happening, in terms of this aspect of our responsibility," he explained.
Also, King said he was happy to report that all of the city's contractors are back on the job and are collecting garbage once a week as was done before. "They have resumed operations in local communities, collecting garbage and disposing it at Eccles at our landfill site," he said.
King was also pleased at the fact that many citizens cooperated with the council during the recent collection stoppage and resisted the temptation of dumping on parapets and into canals. Also, he said, many would have been involved in composting and also in storing their garbage, while awaiting resolution of the crisis.
Around the Web