Head of the Presidential Secretariat Dr. Roger Luncheon yesterday continued to face questions over government appointments and contract awards as testimony in President Bharrat Jagdeo's $10M libel suit against Kaieteur News and columnist Freddie Kissoon continued.
Luncheon faced continuing cross-examination by defence attorney Nigel Hughes, after Justice Brassington Reynolds overruled objections made by Jagdeo's lawyer, Anil Nandlall to the line of questioning.
Legal arguments started last Friday when Nandlall objected to Hughes questioning Luncheon on State Agency appointments. Nandlall had objected on the grounds that the line of questioning sought to establish a defence of justification, although in the pleadings filed justification is not pleaded. As a result, he submitted that that line of questioning ought not to be permitted.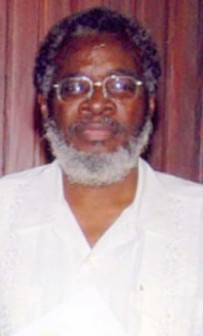 In giving his ruling, Justice Reynolds noted that the defence has a right to challenge, while it is a matter for the court "to police" what can be asked. He stated that he would permit Hughes' line of questioning as the questions were related to matters about which the witness had already testified.
Nandlall accepted the ruling. He also apologised for Luncheon's tardiness at the hearing, which resulted in a 15-minute adjournment.
During the continuation of the cross-examination, Luncheon yesterday admitted that the heads of all three arms of the state were of Indian-descent. He also accepted that several persons, who headed and were members of several principal state agencies, including the Privatization Board and the University of Guyana (UG) Council, were of Indian-descent. He, however, could not recall quite a few of the names, while saying that his ability to recall was being tested. He added that had he been in possession of documents, it would have aided him in his recollection, and especially to ascertain if members of African-descent were appointed by government to the UG council. He noted, however, that the current Chancellor, the previous Vice-chancellor as well as the current one are all Afro-Guyanese.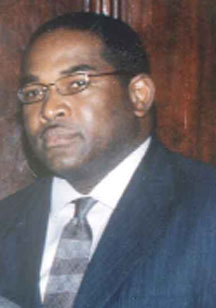 Luncheon was asked if he agreed that the single largest contract awarded by the government was the NA/Molson Creek Road Rehabilitation Project. This was met with an objection by Nandlall.
Hughes submitted that President Jagdeo, in his pleadings, claimed that Kissoon called him an ideological racist. Kissoon, he said, is saying that he has evidence of this and all the defence was doing is demonstrating evidence that is consistent with this.
The defence counsel added that in his evidence in chief, Luncheon specifically said that Jagdeo had shown no evidence of practising bias or racism. "I believe that we are entitled to challenge this," Hughes stressed.
Justice Reynolds, however, said that he was still going to constrain Hughes' line of questioning, which he considered inappropriate. Nandlall later stated that unless the defence can establish that Jagdeo awards contracts, "then that line of questioning must not be permitted."
BK International
Luncheon said he could not recall if the single largest loan from the IDB was to the NA/Molson Creek project, explaining that he could not recall the size of the loans between the government and that international agency. He could not recall if that project was awarded to BK International or if it was for US$60 million. Luncheon also told the court that he could not affirm if 80% of sea defence works, which are funded by the IDB, are awarded by the government to BK International. He did say that Courtney Benn is a contracting company that was in receipt of in excess of US$5 million from the IDB for a single project.
Reading from a document, Hughes asked Luncheon if he was in a position to deny that BK International was in complete control of sea defence and boulder works. Nandlall objected and after being shown the document, which came from the company's website, said that "this is a self-serving document."
Justice Reynolds then asked Hughes to rephrase his question, since the way it was being put could not be allowed. In responding to the rephrased question, Luncheon said that he could not say if that assertion was accurate.
Later, there were some objections as to the relevance of the witness being asked if he was aware of any companies owned by persons of African descent that have significant control of sea defence and boulder works. "I ask that we slow down so that the court can determine if the question is 'put-able' to the witness," Justice Reynolds said at this point.
Luncheon was also questioned about contract awards and he noted that this is done by the National Procurement and Tender Administration Board. Cabinet's "no objection" is needed for the award, he noted. He said that contracts are executed between the successful bidder and the accounting officer of the procurement entity, when he was asked who the signatories to contracts were.
Luncheon stated that all contracts for over $15 million have to pass through Cabinet, which is chaired by Jagdeo, before reaching the Board.
Kissoon, Kaieteur News Editor Adam Harris and the National Media and Publishing Company Ltd, the publishers of Kaieteur News are named as defendants in the action, which was prompted by statements contained in the June 28, 2010 article, "King Kong sent his goons to disrupt the conference."
Only Kissoon was present in court yesterday. The matter continues on Monday.
Around the Web