The Leader of The United Force, Valerie Garrido-Lowe has asked the party's former Leader Manzoor Nadir to give up the seat he currently holds in Parliament.
Nadir is also the Minister of Labour in the PPP/C Government. He resigned as TUF leader on May 29, 2011.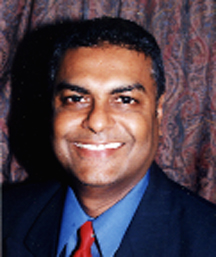 In a letter dated August 19, 2011 and released by the TUF on Tuesday, Garrido-Lowe told Nadir that after careful consideration the TUF executive had come to a decision that Nadir should relinquish the seat that the party holds in Parliament as it is not being utilized to its full potential.
Saying that she hoped that Nadir would comply with the request, Garrido-Lowe added that TUF "needs to have its presence felt in the highest decision-making body of our country as it is entitled to and also to demonstrate our independence to the Guyanese electorate".
Around the Web