Chutney singer Mahendra Ramkellawan was yesterday acquitted of a charge that he assaulted his wife, after she refused to proceed with the complaint.
At the Providence Court, Magistrate Leslie Sobers dismissed the unlawful assault charge against Ramkellawan and ordered Samantha Ramkellawan to pay $50,000 for wasting the court's time.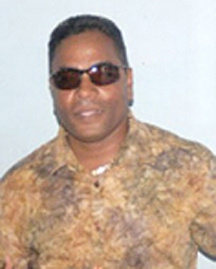 On Tuesday, Magistrate Sobers remanded the chutney singer to prison, after his arraignment. It was alleged that on August 18, at Eccles, East Bank Demerara, Ramkellawan unlawfully assaulted his spouse so as to cause her actual bodily harm. He had pleaded not guilty.
The singer has been riding a wave of popularity after his song, 'Dem Ah Watch Meh,' won the Mashramani Road March Competition earlier this year.
Around the Web