The US ambassador stationed here in 2006 viewed large-scale Cuban medical training of Guyanese here as unsustainable because of the brain drain and he also reported back to Washington that regional leaders including President Bharrat Jagdeo had refrained from criticizing Havana on human rights because of the aid they were getting.
In a post headed  `Guyana Snares Cuban Medical Aid And Scholarships' and dated February 7th, 2006, Ambassador Roland Bullen reported back to Washington that President Jagdeo returned from a visit to Cuba and convened a press conference to "trumpet several pledges of assistance, including the establishment of an ophthalmology clinic and a scholarship program for Guyanese students to study medicine, agriculture and engineering in Cuba."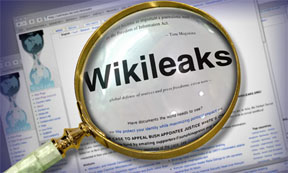 In the cable released by the whistle-blowing WikiLeaks, Bullen reported that Castro had also offered to fund 965 scholarships for Guyanese students to study in Cuba, including 715 scholarships over the next 5 years to study medicine and 250 for agriculture and engineering. Bullen added that Castro's offers would not come without cost for Guyana, as it was reportedly asked to set aside US$1.2 million to finance the purchase of equipment for four treatment centres to be set up and staffed by 27 Cuban physicians. These centres include those at Diamond and Leonora.
In addition, Bullen noted that while Cuba will pay the doctors' salaries, Guyana will finance accommodation and stipends for the doctors in the amount of $40,000 (USD199) per month.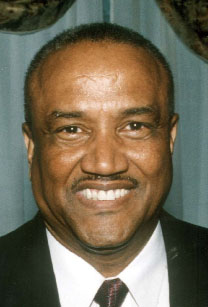 He noted that Jagdeo demurred on questions about the West's response to his courtship of the Castro regime. "…as the government-owned Guyana Chronicle reported that `[Jagdeo] added that he does not make decisions based on who would be comfortable but on the needs of the people to whom he has an obligation.'"
In his comment, Bullen then went on to question the sustainability of the programme.
"Politics aside, Post questions the sustainability of Cuba's programs to train Guyanese medical professionals. The GOG typically waives migration restrictions on trained professionals when their immigration petitions become current, suggesting that such programs in the long run will not noticeably check the "brain drain" of skilled professionals."
He also referred to the public relations value of the Cuban aid.
" The public relations impact of such a program, however, is evident from the sizable media coverage of Cuba's efforts. The Cubans are receiving the kind of press that will help them win the hearts and minds of the Guyanese. Each time Cuban doctors come to Guyana to provide eye treatment, they receive front page headlines in the three major daily newspapers. This contrasts greatly with the efforts of TDY U.S. military physicians and the Mission's PEPFAR initiatives taken in country which are often relegated to less noticeable sections of the newspapers."
In another dispatch to Washington entitled `Cuba on diplomatic offensive in Caribbean' on March 14, 2006, Bullen reported on the accreditation of then Cuban Ambassador to Guyana  Alejandro Marchante Castellanos.
Bullen noted that in his remarks, Castellanos said that Cuba planned to set up four new diplomatic missions in Antigua and Barbuda, Dominica, St. Vincent and the Grenadines, and Suriname as it seeks to strengthen relations with individual CARICOM nations.
These missions, the dispatch said, would give Cuba a diplomatic presence in all fifteen CARICOM member states.
In his comment, Bullen said "Cuba's diplomatic overture is in part an attempt to corner, or at least neutralize, CARICOM votes in international fora. Note: CARICOM tries in the first instance to reach consensus and vote as a bloc on multilateral issues. While letting Cuba cozy up to them, CARICOM nations repeatedly pass up opportunities to take Cuba to task – at a minimum for its treatment of political dissidents. The quid pro quo is simple. As  Guyana's President Jagdeo once explained to Ambassador, Guyana (and other CARICOM nations) avoid criticizing Cuba because Cuba sends doctors and doles out scholarships."
Around the Web