In the aftermath of the murder of Minister of Agriculture Sash Sawh in 2006, the US ambassador here reported to Washington that there was indignation at the inability of the "overwhelmed" police force to solve killings and he also listed a variety of theories including possible connections of the minister to unsavoury characters.
Sawh, family members and a guard were murdered on April 22, 2006. Then Ambassador Roland Bullen in a cable to Washington on April 24, 2006 addressed the issue and had this to say on the situation. The cable was recently released by WikiLeaks.
"Although Sawh's killing has horrified Georgetown, it has not truly surprised the political set.  Post's interlocutors have warned for over a year that the upcoming election season would bring with it political violence.  No one expects this to be the final salvo, although one hopes the ruling PPP will resist the temptation to use Sawh's killing to reap political gain by pinning this on the opposition without hard evidence.  The mood in Georgetown is marked both by somber introspection and by indignation with the security forces' inability to solve – let alone prevent – any of this year's execution-style killings.  Calling Sawh's death the first assassination of a government minister in Guyana's history, the independent Stabroek News' April 23 editorial stated flatly, "We have crossed the Rubicon". Others are echoing this theme – vigilante justice rules in Guyana, which now resembles a big ranch more than a nation-state. (Police Commissioner Winston)  Felix will come under ever greater scrutiny and pressure to resign until he can demonstrate tangible progress in solving these cases.  It is certainly in the USG's interest to provide whatever assistance possible to help the overwhelmed police force in its investigations."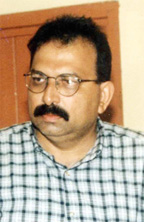 Describing Sawh as a jocular, well-liked, fifty year-old dual national of Guyana and Canada, Bullen also presented several theories about the murder and said even President Bharrat Jagdeo and then Commissioner of Police Felix differed on the motive.
"Various theories are circulating about what is behind the killings, but these reflect more conjecture than hard evidence.  Even Jagdeo and his Police Commissioner Winston Felix have different opinions – Jagdeo sees a political motive while Felix suspects robbery.  Sawh's killing does bear marks of a political assassination", the Ambassador said in the cable.
He noted that Sawh's killing had come on the heels of the execution-style killing of contractor Gazz Sheermohamed on April 6, 2011 and the January 30, 2011  murder of talk-show host Ronald Waddell in a similar fashion. Bullen noted that robbery did not appear to have been a primary motive in any of the cases.  Sawh's killers did not take much from his house while Sheermohamed's killers left a large amount of cash in the car.
"One theory is that militant anti-government elements are behind the Sawh and Sheermohamed killings in a bid to provoke chaos.  This, according to their twisted logic, would lure the international community into taking a more active role in Guyana's internal politics and lead to the imposition of a shared government model.  The fact that Sawh's assailants came and left on foot supports this theory – Buxton, notorious as the nucleus of armed resistance against the government, is only three miles from Sawh's LBI home.  This is certainly the PPP's line: in his April 22 address to the nation, Jagdeo urged Guyanese `to prevent extremists from hijacking the political agenda'.  The Cabinet has also announced its concern that the attack might be `part of a sinister plot to impact the outcome' of the upcoming elections", Bullen reported back to Washington.
Commonplace
He offered as a second theory that the killings are somehow related to the victims' involvement in unspecified criminal activity.
"Such rumors about prominent Guyanese are commonplace. Although Sawh's work did bring him into contact with some very suspect individuals, most observers feel he was relatively clean", Bullen said.
In recent years it has been postulated that convicted drug lord Roger Khan could have had something to do with Sawh's killing. Khan had been on the verge of securing a forestry concession in the south of the country but after pressure was brought to bear because of Khan's notorious drug connections, the assigning of the concession by the forestry commission was reversed. Sawh was at the time of his killing the minister with responsibility for forestry. In recent months, Sawh's brother-in-law, whose wife was murdered in the April 22 attack, had told Stabroek News that he was approaching the Canadian Government for assistance in contacting Khan as he believed that he might have had answers on Sawh's killing. The brother-in-law, Bob Persaud has had no success with this as yet.
A third theory presented by Bullen was that Sawh's killing was a random armed robbery but he said few believe this given the operation's efficiency and the use of assault rifles unavailable to the common criminal. Bullen noted that elections were due that year and Guyana had a long history of violence around election time.
"This year is shaping up no differently.  Brazen robberies are occurring more frequently, often in broad daylight.  The levels of  lawlessness and fear in Guyana are rising sharply. In late February, over thirty AK-47s and other powerful weapons were found missing from an army storehouse; then a heavily-armed group conducted a paramilitary-style operation in the Eccles and Agricola communities, executing eight after blockading the road to the international airport (ref A). Emerging reports indicate ballistic tests confirm that weapons used in Sawh's killing match those used in the Eccles/Agricola operation", Bullen stated in the cable.
He noted that several organizations, including the main opposition party PNCR, have issued statements condemning the killings and that the US Embassy planned to coordinate with the UK, Canadian, EU, and UN missions on a joint statement condemning the acts of violence, similar to the statement made after Waddell's murder.
He also noted that the US embassy's Emergency Action Committee  met on April 22 at 11:00 a.m. to discuss the killing of Sawh earlier in the day and its implications.
Bullen stated that President Jagdeo planned to request external aid in tracking down those responsible. This had been stated initially by the government but was never followed up.
Around the Web