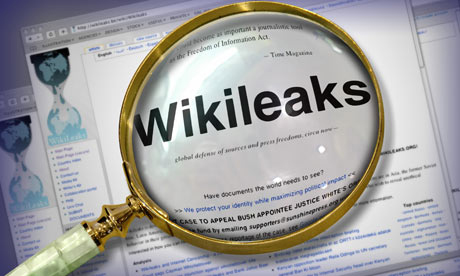 The local US Embassy initially believed that Ronald Waddell's murder was likely "gang-related," according to former US Ambassador to Guyana Roland Bullen. TV Talk show host Waddell, was gunned down on January 30, 2006, in front of his home in Subryanville, seven doors down from the then USAID Mission Director's residence.
Bullen's February 2, 2006 report to Washington on Waddell's murder, which was released by WikiLeaks on Friday, noted that there were several rumours circulating to explain the motive, including that the PPP/C government was responsible for the killing as retribution for Waddell's extreme anti-government stance; that the opposition PNCR or its fringe elements perpetrated the killing, hoping that blame fell on the PPP/C; and that the killing was "gang-related," and "the result of a drugs or other criminal deal gone sour."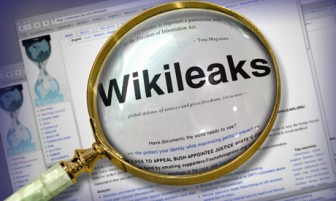 "In post's judgement this is the more likely scenario," Bullen noted of the latter suggestion.
Bullen also noted that Waddell, who had hosted a controversial talk show and stood for parliament as a PNCR candidate in the 2001 elections, had been deported from the US 15 years earlierr and that available information suggested that he had a Federal Bureau of Investigations (FBI) record.
During the 2009 US trial of drug kingpin Roger Khan's former lawyers—Robert Simels and Arianne Irving—Selwyn Vaughn, 34, a self-professed former member of Khan's "phantom gang," stated that Khan ordered the hit on Waddell.
Vaughn, who is in protective custody and under special immunity that shields him from prosecution in the United States, during his testimony had said that he was in a Burgundy AT 192 motor car when four other named members of the 'Phantom Squad' turned up and shot Waddell. He told the court he had been the lookout man who was tracking Waddell and he called Khan on his cell phone that night and reported that the talk show host had left his residence and his car was idling on the roadway. Within minutes, four members of Khan's squad, all former members of the GPF named by Vaughn, turned up and shot Waddell.
Waddell, Vaughn had explained to the court, was criticising Khan and was connected to a gang of prison escapees based in Buxton, East Coast Demerara.
According to reports at the time, a dark-coloured car took the gunmen to the scene, where they were apparently watching Waddell's movements from the seawall. As soon as Waddell stepped into his car, two gunmen ran across the road and opened fire on the vehicle. They then ran back across the road, jumped into their car and sped away east along the highway. Police had arrested freed murder accused, Shawn Hinds and two relatives of dead 'hitman' Axel Williams, but the men were all released. It was believed that a city-based death squad with links to the underworld carried out the killing.
Bullen described Waddell as "a central figure in organizing post-election violence" and he cited his arrest and charge in May 2001 on two counts of sedition for inflammatory statements on the air. His talk show was suspended twice for on-air inflammatory remarks, he said.
Further, Bullen noted Waddell's praise for the work of the "Buxton resistance," the armed Afro-Guyanese militants who he said "turned Buxton Village into an armed camp" where government security forces feared to enter, and who kidnapped the embassy security chief Steve Lesniak.
Around the Web