Western businesses feared that the poor practices of Chinese companies in the forestry sector could become entrenched but were reluctant to work with senior government officials due to potential political ramifications.
In August 2008, then US Chargé d'Affaires Karen Williams at the Embassy in Georgetown, in a cable to Washington, reported that the regulatory body, the Guyana Forestry Commission (GFC) had expanded its mission in a way that puts the profitability of the industry and sustainable management of Guyana's vast forest resources at risk. The cable was part of a trove released by the whistle-blowing site, Wikileaks last week.
Williams said that in addition to regulating the industry and awarding concessions, the GFC believed it was the organization best suited to certify that timber was harvested consistent with international best practices.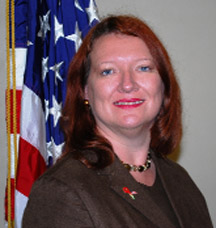 "USAID and the private sector view this as a serious conflict of interest.  Industry standards require that an independent body certify tropical timber before it is sold on the world market.  Having the GFC control the concessions, enforce regulations, and certify the timber makes the government agency susceptible to bribery and corruption, putting long-term sustainable forest management at risk," she stated.
According to the cable, with proper forest management, industry insiders estimate Guyana can export up to US$300 million in wood products annually. Major US and European wood companies have indicated they are committed to remaining in Guyana and increasing their investment. DLH, a Danish company with large US operations, was looking for a suitable location to invest up to US$4 million in a state-of-the-art sawmill and kiln that would partner with local firms to meet large orders.  However, they believe industry growth will stagnate if regulations and concessions are not determined in a fair and transparent manner, the cable said.
"European and American companies want to move quickly to improve the regulatory environment.  They claim that some Chinese timber companies bribe low-level officials for favorable concessions and practice unsustainable timber harvesting that risks harming Guyana's forest assets.  If a fair regulatory and concession policy is not in place, Western companies fear that Chinese practices will become entrenched and more widespread, ultimately increasing the cost of doing business in Guyana," the cable said.
It said that due to potential political ramifications and a desire to establish a respected regulatory environment, international companies prefer to work with the GFC to address their concerns rather than more senior government officials, "despite indications that the Minister of Agriculture, who oversees the GFC and has presidential aspirations, might accommodate them."
"Instead, the industry, in conjunction with GTIS and other aid agencies, is trying to persuade the GFC to leave timber certification to an independent agency and change some of its regulations to reflect better its capabilities and international best practices," the cable said.
Williams believed that that government and private sector would eventually find a compromise on regulation because both parties ultimately want growth in the industry.  "A lack of understanding about the economics of the world timber industry hampers decision-making at the GFC, and perceived independent assessments of the industry will be critical in solidifying a credible and transparent regulatory environment," she said.
Williams had noted that Guyana's forest-products sector, which with USAID
support grew 56 percent from 2004 to 2006, would likely decline for the second consecutive year after declining by 21 percent in 2007. In general, the private sector has worked to develop the forestry industry in a sustainable way, and large international wood companies have signaled readiness to invest even more, she said.
She noted that both the GFC and the private sector want to develop the timber industry in a sustainable manner. "However, local and international firms have expressed concern that the GFC's needed crackdown on logging violations has been overly harsh. The GFC does not have the staff and the expertise for effective regulation, and new proposed regulations risk making sustainable timber harvesting unpro-fitable. The GFC believes it is capable of formulating and enforcing regulation policies that facilitate export growth while ensuring sustainable timber harvesting.  It argues that companies knew for months they were out of compliance with GFC regulations prior to the levy of heavy fines," she said.
Around the Web