Many described it as "customary Guyanese treatment" by Caribbean Airlines when close to a hundred passengers bound for the Cheddi Jagan International Airport, Timehri were left stranded at JFK airport, New York today with little word from the regional carrier.
Up to 6 pm today tired and angry passengers were awaiting word from CAL on when they would travel. They were given several times today, the most recent being 5 pm but to no avail.Passengers told Stabroek News this evening that they were told that CAL is chartering a plane to fly them to Guyana non-stop. It is unclear at what time the flight will leave JFK.
Passengers drawn from cancelled weekend flights due to hurricane Irene's feared rampage in the United States and others on scheduled flights, were piled together by the airline and left in the terminal at the airport; some had been on stand-by and had camped out at JFK for a full 24 hours.
Airlines officials would only say that the North American aircraft, which it chartered to ease the swell of passengers travelling to Guyana, had encountered mechanical problems and was being serviced. Initially, the airline would only say the aircraft was being inspected and consistently shifted the departure time for the flight.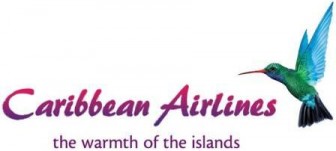 At 5 am today, the airline abruptly announced that the scheduled midnight flight had been delayed to 2 pm. The announcement triggered a huge outcry from passengers who decried the airline's treatment of Guyanese passengers while venting personal trials to "simply get home".
By this time, passengers travelling to Port-of-Spain, Trinidad; Kingston, Jamaica and Montego Bay, Jamaica had left JFK on a Caribbean Airlines flight.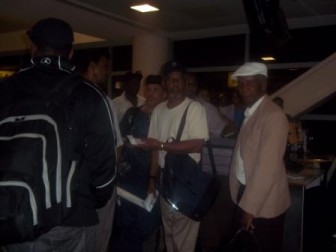 Disturbed crowds sprinkled with frequent edgy exchanges between passengers and airline officials spilled over the airline's check-in counters at JFK revealing the major setbacks the forced weekend shutdown in New York City, including the airport, had on the travelling public; particularly the masses who were on vacation and eager to get home.
"This is unacceptable! Caribbean Airlines is the most dishonest airline I know!" a passenger retorted when an airline representative urged agitated passengers to calm down. His plea came minutes after a second flight left the airport bound for Port-of-Spain.
People complained bitterly, some in forceful language about the airline's disregard for Guyanese, particularly its silence regarding when the flight BW 3803 was scheduled to leave.
Passenger Leila Parris summed up her experience as "disappointing" and she criticized the airline for failing to communicate with passengers travelling to Guyana. "It's the silence…they ain't telling us nothing!" she said.
Pointing to young children on the flight including his two children and senior citizens, Mahendra Persaud frankly stated the airline has no regard for Guyanese. He had been at the airport from 11 am yesterday but pointed out that some passengers "were there much earlier".
The airline offered some passengers a US$10 dollars voucher; no general announcement about the payout was made. However, many persons said they had no interest in the airline's money but were concerned about leaving JFK airport.
"This is ridiculous. There are so many adjectives I could use to describe what is happening here but this is just ridiculous!"  Milton Bruce declared. He too reasoned that the airline would leave Guyanese stranded while facilitating passengers travelling to other Caribbean destinations.
Bruce vowed never "again, not ever" to travel on Caribbean Airlines; a declaration which many others made while calling for a Guyanese –owned carrier.
Worried
A worried father of a 13-year-old boy stranded at the JFK airport for the last two days said his son is frustrated and afraid and is still not clear when he would be able to board a plane to come home.
"I just get the opportunity to talk to my son and I could have just cried he sounded so helpless…this is just not fair. We know Caribbean Airlines can't do nothing about the hurricane but why they treating other Caribbean people better than Guyanese?" the man asked.
He told Stabroek News today that his son told him that all he has been given from the airline were vouchers for the last two days but he is more interested in when he could fly to Guyana. According to the man his mother-in-law told him  at 1pm today, that they were informed that the aircraft that was scheduled to fly to Guyana at 2 pm has mechanical problems and would be unable to leave the airport. They were told that a flight is now leaving for Guyana at 5pm today.
"She said if by 4pm she is not checked in then she is leaving…," the man said.
The father said he was told that as the airline announced that the flight would no longer be leaving for to Guyana at 2 pm a flight was announced leaving for Trinidad.
"The people get angry, my mother-in-law said, and start to behave bad because is only Trinidad and Jamaica people getting to leave and no Guyanese…," the man said.
He said he has been reliably informed that in the last 24 hours two Caribbean Airlines flights arrived here from Trinidad with just a few persons who travelled from Trinidad.
"It mean that they left New York with just Trinidadians and no Guyanese so when everybody come off in Trinidad is a just a few people who coming to Guyana from Trinidad get on the plane," the man lamented.
He stressed that something needs to be done as Guyanese are forever taken for granted and no one has respect for them, especially the airlines.
Around the Web