Minister of Home Affairs Clement Rohee yesterday met with the grieving families of the missing fishermen at No.64 Village Corentyne, Berbice, where he reiterated the administration's commitment to ensuring that the men are found.
According to a Government Information Agency (GINA) release, the minister assured the wives of the missing men of President Bharrat Jagdeo's support during difficult time. He also said that the administration will not sit by and let the matter go unsolved.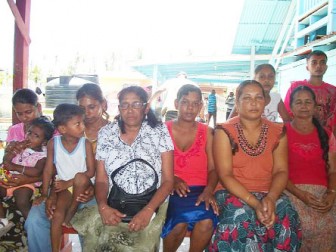 The release stated that residents, who live in the community in which fishing is the predominant economic activity, are calling on the relevant authorities to work harder to apprehend and prosecute hijackers and pirates, and this was fully approved of by Rohee.
The Minister however explained that once such matters are handed over to the court, there is very little government can do, as the law has to take its own course.
Meanwhile, the release concluded that the families of the missing men: Dularie Dhanpat (mother of Khemraj and Narine Dhanpat), Drupattie Itwar and Vasthina Samaroo (the wives of the two, respectively) along with their children, Chandrawattie Jewan (wife of Sumesh Martin) and their two children, Nadira Singh (wife of Clifford Singh) and one child, and Ankumarie Ramnarine (mother of Oditnarine Ramnarine) are all hoping for their safe return.
On August 6, the fishermen left home for a ten-day fishing trip at sea. After they failed to return, relatives began making enquiries, which led the boat owner to Caroni, Suriname, where the boat was discovered stripped and with no trace of the men. It is suspected that the men might have met with foul play sometime during their voyage.
When contacted, Crime Chief Seelall Persaud stated that the missing men still have not been found and police are still getting assistance from the Surinamese.
Around the Web