Like many of the exhibits housed within its walls, the Guyanese Heritage Museum is an almost forgotten treasure.
Located at Lot 17 Kastev, Meten-Meer-Zorg, on the West Coast of Demerara, it doesn't see many visitors but its founders press on anyway with their mission to connect the people with their past.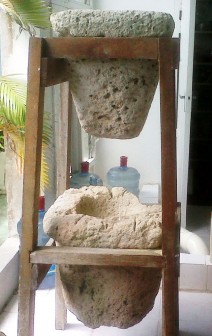 "…It stays on for the future generations and [so] that Guyanese [can] be more enlightened about where they come from," says Gary Serrao, who co-founded the museum with his wife, Bibi. Since November 1999, they have sustained the museum without any funding other than the income from the adjoining Toucan Inn Guest House as well as an antique shop. He adds: "We do not get any donations from any organisations or ministry but nevertheless we will continue to take courage and preserve our rich heritage."
The museum is part of a large four-storey building that is high enough to allow visitors a view of the large Atlantic Ocean and several islands within the Essequibo River as well as a clear picture of the community and, in the distance, the sugar plantations located at far off Uitvlugt.

Among the collections they have assembled for the museum over the years are reminders of the rule of the Dutch and then the British, slavery and artifacts that bear testimony to the country's cultural history. The oldest piece is a dripping stone, said to be over 300 years old. There are also maps dating back more than a century and a half; coins from the period of Dutch rule; shackles that were worn by slaves; and relics from the Amerindian and East Indian people. There is also a library that contains a British Guiana collection as well as books written by famous Guyanese writers, including Edgar Mittelholzer.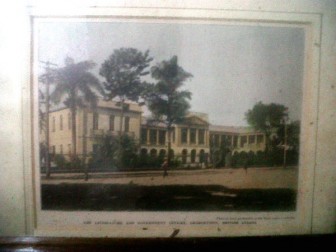 According to Gary Serrao, the exhibits paint a vivid picture of the lives of our ancestors and their unforgettable culture.
A recent visitor, Barbara Persaud, of the Horticultural Society, agreed. "We might have seen a lot about the life of our ancestors or African slavery but to be confronted with the actual evidence is very mind blowing," she said after a tour. "I got the opportunity to hold the shackles and at that moment I wanted to cry but yet I felt very privileged and honoured. I took my grandson and we had a great time together. It will always be a cherished moment that we will share together."
She believes that the efforts of the Serraos ought to be buttressed by government support, since the museum serves to preserve history and will also educate the future generations. "Our children need to know where they came from. If you don't want to know about your past, you are saying that you are ashamed of where you came from," she said.
Another Horticultural Society member, who asked not to be named, also treasured her visit o the museum.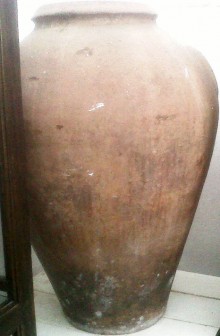 "The artifacts of the Africans are evidence of the pains and suffering that our ancestors had to face…. I lifted up the shackles and to my surprise it was so heavy and right there I thought to myself: 'How did our ancestors manage to endure such hardship? And how did they manage to walk with those heavy chains on their feet?' Our fore-parents made sacrifices and contributions and we should consider ourselves blessed to be alive a day like today," she said.
She, however, felt that the museum should be situated closer to the capital city, where people can have easy access to visit.
"I believe a museum as fascinating and historic as this should be in a different location because this is the only museum that whenever you enter and by the time you finish taking a tour around, you are passionate and eager to know more about our culture and want to enlighten someone else and encourage them to have a visit for themselves."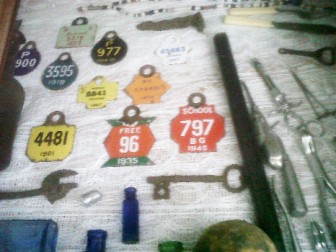 For the Serraos, the idea of relocating the museum is on their minds, but more for practical purposes. Gary says although they were able to carry out extension works to the building, they have also continued to acquire more artifacts for exhibition. As a result, they are looking forward to relocating the museum to another building in order to have the space needed to house additional items.
The Serraos established the museum in November 1999, after unsuccessful ventures in the interior. "We built a resort in the interior but at that time we were not getting enough money so we decided to do farming. And, after some people were dishonest with us, we lost a lot of money, so we decide that the other alternative is to build a museum because I had a lot of collections to start one," says Gary, who had returned to Guyana after working as an engineer in the UK for over 24 years.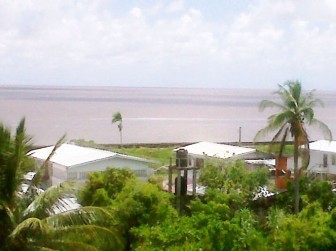 "The purpose of the museum is to connect people to the past…If we have nothing of the past we are therefore saying to the world that we are ashamed of where we came from… the museum is to say thank you to the past,"  he adds.
Around the Web