The 11th sitting of the National Youth Parliament was hosted on Tuesday at the Conference Centre at Liliendaal, East Coast Demerara,  where three debates were heard.
Executive Director of the Guyana Youth Development, Kwame McCoy, said that the National Youth Parliament was established 11 years ago because it was important to have an avenue through which Guyana's young people can express and share their views, ideas and opinions in a constructive manner.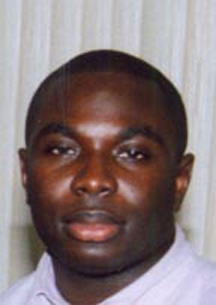 Altogether, he noted, the National Youth Parliament has been a very important forum for  young people, allowing them a voice and  an opportunity to give a strong indicator of the country's position. They have been able to use the outcome of the youth parliament in the form of resolutions to guide the direction at the level of the government.
"What comes out here is shared at the level of the government through the Ministry of Culture, Youth and Sport," he pointed out.
McCoy said that while they have seen improvements over the years, there is still room for more.
He added that improvements have been  seen on some of the standards and some of the parliamentary procedures that have  been in effect over the years.
But one thing that needs to be improved, McCoy observed,  is the number of youths who participate in this event although those who were present represent far and wide the young people of this country.
President Bharrat Jagdeo, during his remarks, expressed his pleasure to be present and wished the youth parliamentarians a very productive day, filled with debate that is practiced in a civil manner and of benefit to society.
Jagdeo further stated that youths have learnt the skill of having different views and being able to share those views in a manner that respects the opponent.
This, he said,  is vital for the society and is an important lesson for Guyana and for parliamentarians who sit in the National Parliament.
"Often the debates there (National Parliament) are not characterized by civility and so you have a very important role to play, the demonstration effect role, about how things could be done in a new Guyana, a Guyana that is modern, inclusive, a Guyana that respects people, a Guyana that shares opportunities with everyone," Jagdeo said.
The president added that he was very happy that the youth parliament  has been ongoing for 11 years.
You are helping to break this stereotype that young people must be seen and not heard. For a very long time, there was this prevailing view that young people cannot make the contribution to society or a contribution to society at every level…we are breaking that stereotype," he told the youth parliamentarians.
Young people in Guyana, he said, are demonstrating that they have views of their own and those views are often  more relevant to the future that Guyanese are trying to create.
"We are demonstrating that there is an increasing role for young people in our society at every level and that you have a major contribution to make in changing our country," he declared.
"Without trying to interfere with the debate itself," President Jagdeo noted, "I cannot help but speak about this framework. In a few months time, I'll be departing office as president of Guyana and this is the first time ever in the Caribbean and in our history that a sitting president will depart office, not being defeated but depart office because of a constitutional amendment."
People, he said, have mixed feelings about this but he firmly asserted that he is in full support of this amendment. "In the past, this would have been unheard of and in many countries people cling to office at all costs. Our democracy is maturing."
Jagdeo then urged the youth parliamentarians to continue being engaged as  they have a very important role to play in Guyana.
"We need young leaders that are bold, that can take initiative, that can come forward like you are doing here today, and we need them to be visible, we need them as role models for our young people, we need them to take leadership positions in our society and so this is what you are today and for this, we are extremely grateful," he concluded.
Around the Web