Murder accused Dwayne Jordan yesterday said that on the day his wife was killed, he found her with another man who then viciously attacked him.
Jordan, who is on trial for the June 14, 2007 murder of his wife Rampersaud, related this in an unsworn statement before Justice Roxane George and a jury.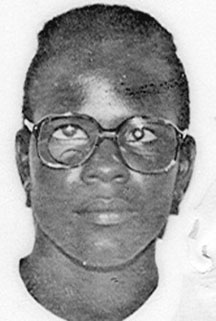 Jordan explained that it was routine for his wife to call him to have him follow her out to work and in again. However, on the night of the incident, Jordan said although he was expecting her call, it never came. As a result, he decided to walk to the head of the road, where someone informed him that they had seen Rampersaud "gone in this place with a man."
This information, he explained, prompted him to enter the abandoned house. Following a sound, Jordan said he went upstairs, where he came upon a door which he pushed open, only to be greeted with a "lash." With this, he started "getting into the person that lash me and she [Rampersaud] start coming in my way and the person give me a juk to my side." He further stated that as the scuffle continued between himself and the stranger, his wife continued her attempts to part them, but his attacker continued "firing chops" at him.
Jordan said he later fell, and his attacker "chop my two veins at the back of my feet and put a knife to my throat so I couldn't make any noise and he bore me to my throat so I can't scream." He added that during the episode, he could only see that his attacker wore either spectacles or shades. He also recalled hearing a noise going down the stairs but said after this, he heard nothing.
According to Jordan, after attempting to make his way out of the house, he realised that he could not walk and instead he crawled out of the house and down the staircase. The man recalled hearing persons on the road saying "look he, look he! Leh we go and kill he before the police meet." As a result, he added that he crawled to the back of the building, where he was met with a fence. "I go through the fence and got knocked out and I didn't know anything until a long while after," he said.
After regaining consciousness, Jordan said he discovered that his "guts were hanging out," that his throat was "burst," and that he had a "next juk to my left side stomach." He further stated that he saw cuts on his hand and his face was swollen.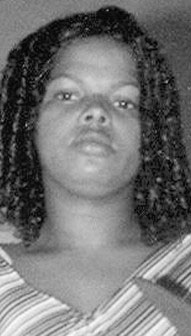 He subsequently lost consciousness again, and when he later woke up, he attempted to call for help but realized that he had no voice. As a result, Jordan said he crawled behind the same lot, going towards his father's house. Upon arriving there, he saw a fence but was unable to go over. As a result, he remained in the bushes until Saturday afternoon, when the police went to his rescue.
"That's all I know," Jordan concluded.
'Pointing in another
direction'
Subsequently, defence counsel Nigel Hughes said that what is not in dispute was the fact that Claudine Rampersaud was murdered on June 14, 2007. Further, he noted that passers-by Ryan 'Bowfoot' Lewis and Shellon Payne both heard screams and both recognised it to be that of the deceased. Also a fact, Hughes said, was that they both ran up the stairs.
However, Hughes charged that Lewis, who along with his wife tried to enter the house, did not know who subsequently attacked him. He added that Shellon's brother, whom he said was with her at the time, did not inquire who injured Lewis during their 10-15 minute journey to the West Bank hospital and later to the Georgetown Public Hospital. "It is natural to inquire who did this… she mentioned nothing to her brother… and she too was also wounded," Hughes noted.
He further stated that the most obvious aspect police should have investigated was the reason why Jordan and Rampersaud were in the house, since they did not live a far distance from the location.
Hughes also noted that when the police found Jordan, who was badly injured, they asked him who injured him and he responded 'Bowfoot.' The police, Hughes said, did not further inquire about Bowfoot's identity.
Hughes also reminded the members of the jury that Dr. Nehaul Singh, who performed the post-mortem examination on Rampersaud's body, previously told the court that the injuries she suffered to her arm were consistent with her placing it to part the individuals rather than in self-defence.
Also, Hughes reminded the jury that Dr. Singh had said in his 25 years of his profession, he had never heard of anyone cutting their ankles in an effort to commit suicide. "How long will it take to just cut your wrist?" Hughes questioned. "It really boggles my mind… what is the purpose of inflicting injuries to yourself? You try to escape, change your mind, and half way you decide to cut yourself?" Hughes asked, while adding that it made no sense.
"If he [Jordan] chopped his ankles upstairs, then why try to leave? And he couldn't have done that upstairs, because he was strong enough to fight Ryan all the way downstairs," Hughes stated.
Hughes also questioned why the "sweet man" was armed. He suggested that the only opportunity for Rampersaud and her lover  to spend time together was after work, near the woman's home, and as a result it was only sensible for him to arm himself since the possibility of being found out existed.
"The sweet man heard 'Bowfoot' call out from outside… disabled my boy [Jordan] so he could not come behind him when he has to take on whoever came," Hughes proposed.
According to Hughes, 'Bowfoot' and Shellon went to the location, where Shellon was chopped before later running off, leaving 'Bowfoot' to battle with the unknown attacker. 'Bowfoot,' Hughes said, after realizing he was losing blood, "bolted out," leaving the attacker, who was the only one left physically fit to escape.
After this episode, Hughes said, Jordan crawled out and the villagers, he said, figured it was him who was responsible and as a result, he crawled to his father, where he figured he would have gotten help.
"There is not a single fact that the prosecution can point to disprove what I say," Hughes said.
"Sad as we are, angry as we are, that a woman has been murdered, we can't make up imaginative stories when the hard, cold facts are pointing in another direction," Hughes stated.
State Prosecutor Prithima Kissoon then addressed the members of the jury, asking them to see that yet another woman has fallen victim to aggression that has led to her death. "You must not permit speculation to go into the room with you," she said.
Around the Web