Recent stories of drug traffickers links to senior police officials have been "quite worrying" and the United Kingdom believes that more can be done to tackle the drug trade here and would like to work more closely with local authorities, London's former top diplomat in Guyana has said.
The Guyana Police Force needs to work towards a more strategic approach to nab drug traffickers and the UK wants to increase cooperation on drug-related issues, Simon Bond said. After serving here for three years, including the last year as the British High Commissioner to Guyana, Bond ended his tour of duty here last week and has returned to the UK.
In an interview with Stabroek News, the diplomat said that some sort of reform programme is still needed in the security sector in Guyana. The UK was working with the government here on reforming the security sector but scrapped the $1.6 billion Security Sector Reform Project in October 2009 after the two countries failed to agree on its management. The dispute had sparked sharp statements from Head of the Presidential Secretariat, Dr Roger Luncheon, who had responsibility for the project, and the then British High Commissioner here, Fraser Wheeler.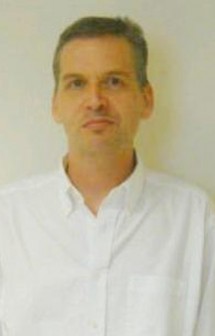 The government linked the collapse of the project to the denial of a UK request for a live firing exercise in the west of Guyana – a statement the UK denied. The UK said the latest proposal at the time by the Government of Guyana moved away from comprehensive reforms originally requested. It said there was no truth to the GoG suggestion that the decision to scrap the project was linked with a UK military exercise. It emphasized that it fully respected the right of the GoG to determine the direction of Guyana's security sector and related programmes, but explained that the government's proposal suggests a "fundamentally different" programme, focused on police modernisation instead of wider reforms.
Bond recalled that the British government made clear its position in terms of what the priorities really should be for a programme like the SSRP. The focus was on it being a holistic reform programme with not as much emphasis as the Guyana government had on spending on equipment and training and those sorts of issues, he said.
"I do think that some sort of reform programme is still needed in the security sector in Guyana. There has been work done in terms of modernization of the police but I think there is also more work that can be done in terms of the really strategic approach… whether your security institutions are fit for (their) purpose in the modern world, whether they are geared towards facing the threats that Guyana has at the moment," Bond told Stabroek News. He said that while he did not know the truth or otherwise of recent stories coming out regarding police ties to drug traffickers, they are "quite worrying". The police have said that they are currently investigating a number of senior members of the force who have been tied to drug trafficking based on allegations made by Assistant Commissioner of Police, Steve Merai.
Quizzed on whether the UK could re-engage with a new government on the SSRP, Bond said that time has moved on and he did not think it would be a question of "dusting off some old project documents and restarting them". The UK and its overseas development arm, DFID have a more regional focus now, he noted. "I don't think the door is closed in terms of discussing reform and work in this area but it's not something that we are actively pressing on at the moment," he added. "I think we want to increase our cooperation on security issues particularly on drug-related issues," Bond said. He stated that it is up to a new government to decide what its priorities are and who it might want to work with.
The diplomat noted that Guyana is a significant trans-shipment point for cocaine trafficking and has a vested interest in combating this and while there has been some successes, there is more that can be done.
"Drugs [trafficking] is such a major evil in terms of the impact it could have on countries. Clearly the consumer countries like mine have a very strong responsibility… in terms of our cooperation with other countries to reduce the flow of drugs. There's a strong vested interest in Guyana as well because drugs can have a big impact on corrupting security agencies, the judiciary, even distorting the economy so I think it's very important to do as much as possible to reduce that potential impact," he said. There are things being done here and there have been some successes and these are welcomed, Bond said.
"There's probably more that can be done. The UK is quite active in this area in the region liaising with local security agencies and we would like to do more of that in Guyana," he added. "It often comes down not just to equipment and resources. That can be important but also to the methods employed and particularly an intelligence-led approach to drugs because if you have the intelligence then you stand a much better chance of intercepting and getting the people responsible so we would certainly like to do more of that here and we're in touch with the government on that," Bond said.
He noted that the UK's Serious Organized Crime Agency has a presence in the region to combat drugs and stressed that while it does not have officials stationed here, it is a question of improving operational level cooperation.
Around the Web