Following the death of journalist and television talk show host Ronald Waddell a plan was reportedly hatched to target a number of persons including the then US Ambassador to Guyana Roland Bullen.
Bullen in a February 8, 2006 diplomatic cable to Washington released on the WikiLeaks website, said that information about the plan was provided by a former member in the hierarchy of the Guyana Defence Force (GDF) (whom he named) and that the plan was reportedly being hatched by the now dead GDF Colonel Godwin McPherson and gang leader Randel Rawlins called 'Fineman' as well as another former member of the GDF. The list of targets also included convicted drug trafficker Roger Khan and another drug associate.
The list of persons to be targeted also included the former GDF member who provided the information to the US Embassy in Georgetown, members of the government, government employees and one member of the judiciary.
Bullen sent off the cable on the same date he met with the informer and according to him he met with the former GDF member at his request and he provided a sheet of paper listing information he had received from a policemen who had access to Buxton.
"This paper described a discussion regarding an operation to kill high profile people in retaliation for the murder of Ronald Waddell (reftel).  Ambassador's name was one of thirteen names listed.  This paper described a discussion that reportedly occurred February 4 after Waddell's funeral procession," the ambassador wrote.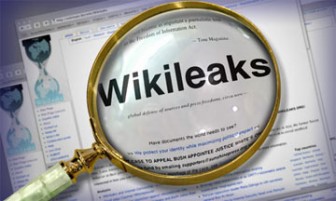 He said according to press reports and the former GDF member's information, when the funeral procession reached Buxton, some members of the crowd removed Waddell's body from the casket, told police, the media, and other members of the procession to wait while they paraded through an area known as "the Gulf," where persons in black masks carrying AK-47s fired shots into the air as a final salute to the man who had praised the vigilante "Buxton resistance."
"It is difficult to evaluate the credibility of this threat.  However, [name of the former officer] is a serious and experienced security professional.  [He] said his source offered to obtain further information, but [he] advised him not to.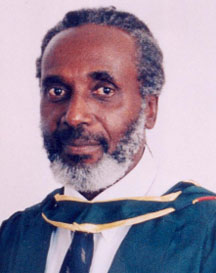 "[Former GDF member] said he brought the matter to Ambassador's attention because he believes the source is credible and he believes that retaliation for the Waddell murder is inevitable," Bullen wrote in the secret cable.
Following this the embassy took further precautions to protect Bullen which included his driver increasing the variation in routes and times the ambassador travelled.
At the time it was believed that hits could start on the anniversary of the February 23 jailbreak and the scenarios were that it could be direct hits and by staging vehicle accidents. The purpose of the reported hits included causing "chaos and confusion disrupt the likelihood of investment and frustrate the upcoming elections and improve chances of a Constitutional crisis," the cable said.
Around the Web