Corruption remains a challenge in Guyana and should be seen as a national threat, says former British High Commissioner to Guyana, Simon Bond, who ended his tour of duty here last week.
"I think there are still clearly some governance challenges here. I think corruption is a challenge. There's no guaranteed way of course, of knowing in any country how much corruption there is," Bond told Stabroek News in an interview at the British High Commission on Thursday. He said that some measure can be taken by the conviction of persons but pointed out that there have not been many convictions for corruption here and "I don't think that means there is no corruption."
He pointed out that Guyana does not rate particularly highly on Transparency International's index of corruption perceptions and while it is not meant to be an exact indicator, it has a lot of international credibility. "I think corruption (in Guyana) is a genuine problem and I think there's a lot more that can be done to address it," he said. "It would be good if corruption could become less of a political sort of football here and should be seen really as a sort of a national issue and a threat really because corruption can undermine national agencies, judiciary, government agencies, security agencies, and also can distort the economy," Bond stressed.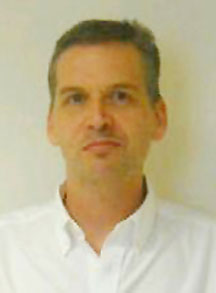 He said that there is a lot that the ordinary people can do about corruption because corruption requires two parties and if persons were more aware of the situation and more aware of their ability to just say no and refuse to engage in petty level corruption, it can make a difference. There is a lot of work that can be done such as awareness raising, the diplomat said. People who work to combat the scourge should be encouraged rather than criticized or for others to be suspicious of their motives, he said.
He said that the UK is willing to work with organizations to fight this issue and would certainly encourage them. However, in terms of assistance, it is not necessarily a healthy thing for local organizations to be purely funded by foreign agencies, he said. Bond noted as well that the UK and other western donors in the past have supported civil society on this issue.
The diplomat said that the UK remains interested in good governance and while most of its development assistance is now being channelled through multilateral agencies, this also is a high priority for those agencies and they have safeguards built into their work that have to be met.
He said that things can be done in a fairly modest way and they will continue to work with civil society and try to encourage those who are doing good work in areas such as human rights, governance, anti-corruption work and so forth.
Bond said that while he did not think that civil society in Guyana is "particularly strong" compared to even other small countries in this region, supporting those elements in civil society is something the UK can do which has real value.
Around the Web