Charge d'Affaires of the US embassy, Michael Thomas concluded in June, 2007 that the government lacked the political will to go after drug traffickers and he related to Washington how he was summoned by Dr Roger Luncheon over a tape which made corruption allegations against senior cop Steve Merai.
Commenting on the meeting with Head of the Presi-dential Secretariat Luncheon and the general  drug situation, Thomas referred to a conversation between Presi-dent Bharrat Jagdeo and then Ambasador David Robinson where the former was alleged to have said that almost everybody in Guyana knows who the major drug traffickers are.
Said Thomas: "Despite this knowledge, Guyanese law enforcement almost never investigate or take action against narco-criminals, senior government officials socialize with notorious drug traffickers, and the president participates in ribbon-cutting ceremonies opening businesses built with drug money.  The GoG does not need DEA to point the way.  In this environment, it is the lack of political will, rather that the lack of foreign assistance that impedes progress against narco-trafficking in Guyana."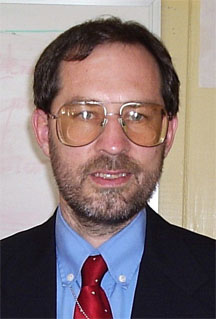 Thomas expressed doubts about Dr Luncheon's motives for seeking intelligence from the US on drug figures and he also indicated that Washing-ton was unlikely to trust Guyana with sensitive information. He said: "As for the architecture for information sharing, it will be informed by President Jagdeo's comment to Ambassador Robinson last week that his government cannot keep any secrets."
Luncheon has declined to comment on the WikiLeaks cables.
Thomas said that Luncheon contacted him on the morning of June 18, 2007 and said that there was an urgent matter to discuss but which couldn't be addressed on the phone.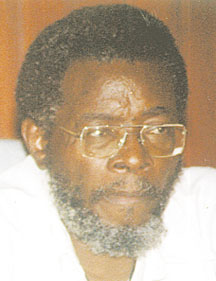 "When Charge arrived at the Office of the President, Luncheon had him read 23 pages of documents including a seven page anonymous letter to acting Commissioner of Police Henry Greene containing allegations against Senior Superintendent of Police Steve Merai."
These allegations had contended that Merai was attempting to extort money from a drug dealer. Merai had later told the media that he was working undercover and trying to infiltrate the organization. An investigation by the police of this matter led nowhere. Merai ironically was at the centre of attention several weeks ago when he accused several cops – including one attached to Greene's office – of working for drug traffickers.
TSS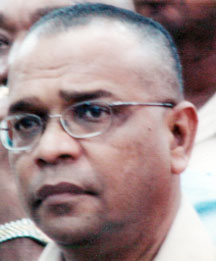 In his cable, Thomas noted that Merai had been a member of the Target Special Squad (TSS) and had a notorious reputation. Thomas pointed out that the TSS had been involved in extra-judicial killings dating back to the 1990s and had acted as an enforcer for "corrupt US Vice Consul Thomas Carroll's visa selling ring". Thomas added that after it was disbanded in 2002, many of the members of the TSS ended up in the service of Roger Khan and the phantom death squad.
Thomas said the principal point of the letter against Merai had been a concern that Venezuelan-based Guyanese narco-trafficker Maxwell `Lunkie' Melville was being aided to take control of Khan's narco-trafficking empire. Melville had staged a spectacular escape from the Camp Street prison in the 1990s and was never recaptured. The letter then issued threats and an ultimatum.
Thomas said that Luncheon then made three points: that he had been out of action due to an illness but was now back and was the only person in the government that the US embassy should be dealing with on national security matters.
He also contended that the US and Guyana needed to "develop an architecture" to address the "asymmetry of information sharing" on national security matters. He said that Luncheon acknowledged that the US might have some difficulty dealing with Top Cop Henry Greene whose visas Washington had revoked and suggested that the US work with him (Luncheon) to develop the architecture. Thomas said that Luncheon warned that if the asymmetry was not ended Guyana might have to reevaluate countries with which it will partner in security matters and Cuba was mentioned.
The third point made by Luncheon was that since the arrest of Roger Khan the second tier of narco-traffickers was disorganized and that they should be tackled.
Thomas put it this way in the cable: "`We' should strike against them now.  Luncheon noted that, unlike Surinam and Trinidad which have demonstrated an ability to work closely with U.S. law enforcement, `Guyana's constitutional and legal structures are inconvenient' for acting against narco-traffickers.  Luncheon, who has repeatedly stated his conviction that in security matters `the ends justify the means' said he is not bothered by legalities, but President Jagdeo does not feel the same way. Thus, there needs to be consideration of third countries' involvement in action against Guyanese narco-traffickers."
In addressing the letter on Merai, Thomas said that Luncheon said that the government was concerned that it would be embroiled in another tape scandal. Thomas said that Luncheon told him that the Guyana Government would ask for the necessary technical assistance from Washington and would make a similar request to the UK. The investigation died a natural death and Merai was later promoted to be commander of the Berbice police, a position he still holds.
Under the heading `Do They Really Want Our Help?' Thomas related the following exchange with Luncheon.
"After listening to Luncheon's 45-minute soliloquy, Charge responded that DEA Country Attach resident in Trinidad was due in Guyana this week and volunteered to bring him to Luncheon's office. In a reflexive action, Luncheon pushed himself away from the table on his wheeled chair, raising his hands in the air as he blurted out `Whoa!  I'm not going to talk to DEA!'  Charge expressed confusion since Luncheon had only moments before sought USG partnership in fighting the narco-trafficking scourge in Guyana.  Luncheon back-pedaled and accepted the offer."
Damaging tapes
Thomas then provided some background for Wash-ington in which he said that it was believed that Khan had damaging tapes on President Jagdeo and other officials.
The diplomat also recounted the DEA effort to set up a vetted police unit here which he alleged that Luncheon had undermined.
"In 2005 DEA offered to set up a vetted police unit that would gather actionable intelligence in support of Guyanese counter-narcotics operations.  Jagdeo told post he had charged Luncheon with ensuring the initiative moved forward.  Luncheon proceeded to kill it, although this did not stop him and Jagdeo from repeatedly publicly announcing the supposed opening of a DEA office in Guyana.  More recently, Jagdeo and Luncheon deep-sixed the comprehensive, practical, and funded British proposal for security sector reform that would inter alia strengthen police capacity to act against narco-traffickers." Thomas then went on to say that the issue was not the need for the DEA but the lack of political will to tackle narco-trafficking.
Thomas also postulated that Luncheon's plea for the embassy to work with him on information sharing "is aimed at ensuring Luncheon personally is the recipient of any derogatory information about government or party members so that he can manage damage control efforts".
The envoy concluded by saying that if the government requested aid analyzing the Merai DVD, the US would request DEA and/or FBI as appropriate to assist to the extent possible.
"We will also arrange for a meeting of Luncheon and DEA Country Attach (resident in Trinidad) in which we will seek Luncheon's specific, practical proposals for steps DEA can take within the context of existing working level relationships to support GoG counter-narcotics efforts.
However, the UK has the lead among the donor community on security sector reform and any major DEA initiatives will depend on progress on the UK proposal". It is unclear if there was any subsequent meeting between the DEA and Luncheon.
Around the Web