Dwayne Jordan will have to face trial at a later date for the murder of his wife after a hung jury returned to the courtroom of Justice Roxane George following several hours of deliberations yesterday, unable to reach a unanimous verdict.
Jordan is accused of hacking his reputed wife, Claudine Rampersaud to death on June 14, 2007 at Den Amstel, West Coast Demerara.
The accused was committed to stand trial in January, 2010 by Magistrate Fazil Azeez at the Vreed-en-Hoop Magistrates' Court.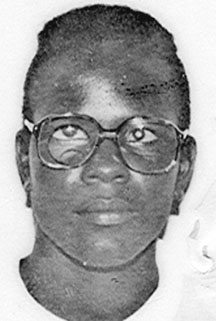 Reports at that time were that Rampersaud was returning home from work, a few minutes before 10 on the night of the incident when her reputed husband, Jordan, who was waiting on her, dragged her into an abandoned house on the Claybrick Road, Den Amstel and allegedly hacked her to death. Her sister, Shellon Payne and brother-in-law, Ryan Lewis, who were alerted, rushed to the scene and were also attacked by the man, who later fled. He was later captured by police with seemingly self-inflicted wounds to his neck and stomach. After spending some time in the hospital, he was charged with the murder.
It was explained by a prosecutor that though Jordan will have to be retried, it is uncertain at what time this will take place, since once a defendant has had the opportunity to stand trial, other cases who take precedent to a retrial.
When jurors, after full debate and discussion, are unable to agree on a verdict and are deadlocked with differences of opinion that appear to be irreconcilable, it is said to be a hung jury.
Attorney Nigel Hughes defended Jordan.
Around the Web