US-based Guyanese businessman Ed Ahmad may likely face more mortgage fraud charges, US prosecutor Alexander Solomon told Judge Dora Irizarry today when the accused made an appearance before the judge in New York for a status conference.
According to a document on the court proceedings, seen by this newspaper, the prosecutor said that the government is likely to "supersede to add new charges and/or additional defendants within approximately two months."
The government also said that it is preparing discovery material but pointed out that the evidence they have to go through is voluminous as there are about 58 boxes of mostly bank records to go through.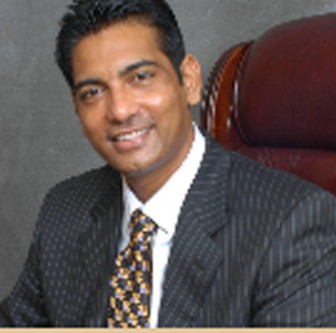 "Discovery is being indexed and will be sent to copy center for defense within two weeks," the court document said.
The judge granted the prosecution's request to designate the case as being a "complex" one.
Last month a US federal grand jury in Brooklyn, New York had returned an indictment charging  Ahmad with participating in a mortgage fraud scheme in which he and others fraudulently obtained more than US$50 million in loans.
The indictment alleged that Ahmad conspired to defraud financial institutions, including Bank of New York, JP Morgan Chase, Citibank, N.A., Countrywide Financial, Flushing Savings Bank, Fremont Investment and Loan, HSBC Bank USA, N.A., IndyMac Bank, One West Bank, U.S. Bank, and Wells Fargo & Company, and wholesale mortgage lenders, including New Century Mortgage Corporation and Ocwen Financial Corporation. Ahmad is charged with one count of conspiracy to commit bank and wire fraud and 10 counts of bank fraud.
Ahmad had been arrested by the FBI in New York on July 22 as he was preparing to board a flight to Guyana. He is accused of a series of fraudulent practices including falsifying loan applications. He was later released on a bond of US$2.5M but the August 19 indictment  superseded the  previous case against him.
Guyanese journalist Duane Fowler, who was in court when Ahmad appeared today, told Stabroek News that Ahmad told him that he would be vindicated. He also denied local reports that he had been taken off a plane at the JFK airport but said he had met investigators at the airport.
Ahmad will make another court appearance on October 28.
Ahmad's arrest has prompted both President Bharrat Jagdeo and the ruling PPP to defend their ties with him. Ahmad had shipped building material to President Jagdeo at State House and had been listed as a contact person for a PPP support group event put on in New York for presidential candidate Donald Ramotar.
Around the Web