Guyanese Ashana Nelson has won ten gallons of premium Ulttima paint simply by 'liking' Harris Paints on Facebook.
According to a press release from Harris Paints, Nelson was one of thousands of people who "liked" the Harris Paints Caribbean Champions of Colour Facebook page.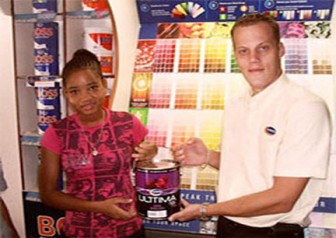 The promotion is a monthly one.
Harris Group Senior Vice President for Sales & Marketing, Luke Ticknor handed over the prize to Nelson.
Harris Paints Facebook page can be found at www.facebook.com/championsofcolour
Around the Web