In the face of a continuing leadership imbroglio in the United Force (TUF), Manzoor Nadir yesterday denied suggestions from the party's presidential candidate Valerie Garrido-Lowe that he was behind recent moves to unseat her as party leader.
Speaking to this newspaper last evening, Nadir said he unwillingly took back the reigns of TUF leadership during a meeting of the party's executive on September 1. "I reluctantly agreed to take back the leadership of the UF because of what has happened over the past week," Nadir said. According to him, Garrido-Lowe was "surgically removing" long-standing officers of the party; many of whom had been members of the party before her.
When contacted yesterday, Garrido-Lowe insisted she was still the leader of the party. She emphasized that she had been constitutionally elected by the party's executive to be the UF's leader and presidential candidate.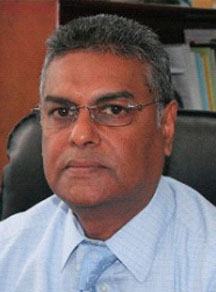 On Thursday, meetings of rival executives of TUF sought to depose Garrido-Lowe and Chairman Ishmail Muhammad. The showdown between Garrido-Lowe and Muhammad stems from the former's move to have Nadir vacate the TUF seat he holds in Parliament.
Nadir said the decisions made by Garrido-Lowe were not valid since they were made in violation of the party's constitution. He said she sought to make changes without the required quorum being physically present. At the meeting where a resolution was passed to have Muhammad removed from the post of Chairman, Nadir said, 3 persons were present and 4 were reportedly contacted by telephone. He said that of the 7 persons, only 4 were executive members. The party's executive is made up of 14 persons and a quorum consists of 50 per cent, Nadir said.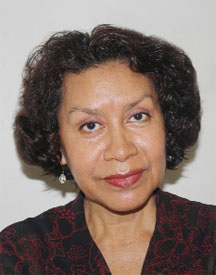 According to him, in May when the party executive elected Lowe as presidential candidate he fully supported her, even as others had their reservations. He said in the end, she was unanimously elected.  "I was never part of any plot to bring down Ms Lowe," he said.
He said though that he was not going to stand idly by and let a single person with dictatorial tendencies destroy the party.
Nadir also suggested that Garrido-Lowe was trying to align TUF with A Partnership for National Unity (APNU) and other opposition elements without the support of the party's executive.  Asked for evidence of this, Nadir said Garrido-Lowe has been seen aligning herself with elements with the opposition under the guise of them providing her with private security and protection.
During a recent interview with this newspaper, Garrido-Lowe said that while she had met representatives of APNU, she had declined an offer to join that partnership.  Garrido-Lowe has been critical of Nadir's involvement with the PPP/C government for the past 10 years.  However, Nadir said that when he decided to serve as a minister in the PPP/C administration, he did so with the unanimous support of TUF's executive.
"We are very sympathetic to her and we have politely asked her to remove her belongings from Unity House [the party's headquarters]," he said.  Garrido-Lowe has also been asked to remove her business establishment from the lower flat of the building, Nadir said, which the executive had previously allowed her to occupy rent-free.
Questioned about the impact the ongoing dispute will have on the party, Nadir said the party's image has already been "tarnished" .Yet, according to Nadir, the issue has united some members of the party who might have been apathetic. It has solidified the party against Garrido-Lowe, he said.
Despite these occurrences, Nadir expressed confidence that the party will be ready to contest this year's general elections.  "At this time, I continue to hold my position that we should seek a presidential candidate for the elections," Nadir said.
Noting that finances were an issue, Nadir said, "where there is a will; there is a way."
Around the Web