President Bharrat Jagdeo's visit to Iran in January, 2010 was seen by the US Charge d' Affaires here as a new willingness to alienate the US and alignment with anyone who could provide money, preferably without strings.
Jagdeo visited Tehran and other Middle Eastern countries in January, 2010 in what diplomatic watchers had said was a new ploy to counter worsening ties between Guyana and the West and to find new sources of money.
That gambit has now collapsed into tatters with the Arab Spring demolishing the Gaddafi regime and Syria tottering on the brink. No substantial help has come from any of the other countries some of which have also been rocked by unrest.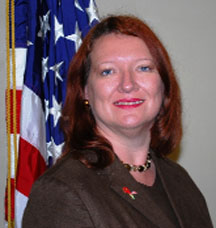 In a WikiLeaks cable of February 4, 2010, then Charge d'Affaires Karen Williams commented on it in this way and also referred to the activities of one of Jagdeo's confidantes, Randy Persaud: "President Jagdeo's visit to Iran fits into a pattern of increasing association and identification between his administration and Organization of the Islamic Conference (OIC) members, but also with his willingness to align with anyone he sees as able to provide monetary assistance to Guyana (preferably without strings).  The marked difference in this case is that, although Jagdeo has often made comments or foreign overtures that have provoked displeasure in Guyana before, this time he is not backing down or trying to "spin" his reasoning.  Indeed, at least in terms of the Iran visit and his remarks made there disparaging the US in regard to actions with CARICOM on Haiti assistance, despite public high-level push back from the Embassy, and even the general public, Jagdeo hasn't backed down but instead ramped up his campaign via proxies.
"Presidential Advisor Randy Persaud is frequently called on to be the unofficial spin-doctor and avatar for the President's views in the media.  His letters never name him as a Presidential Advisor, although in person he introduces himself as such.  His vigorous defense of Jagdeo for visiting Iran, with gratuitous bashing of the US thickly interspersed throughout, comes directly from inside the administration and signals a commitment to closer relations to Iran and a new willingness to alienate the United States."
Williams referred to the agreement with Tehran for mapping of mineral rich areas. It was thought locally that this particular agreement could run afoul of UN sanctions on Iran as Tehran might have been searching for uranium sources. Tehran has been the subject of years of speculation over its nuclear programme and since this mapping project was announced there has been little progress on it.
Williams noted that then Guyana Geology and Mines Commission (GGMC) Acting Commissioner William Woolford confirmed media reports that Iran  planned to send a team of Iranian experts to Guyana.
"He told PolChief (US political chief) on February 2 that he would like to discuss a four-to-six year plan with the Iranians to conduct geological, geochemical and geophysical assessments and that he expects an Iranian official to visit Guyana as early as late March."
Williams then cited concerns that Canadian interests might have had over this project.
"Canadian High Commission Charge d'Affaires Raymond Drouin told PolChief that Canadian mining executives are concerned that Iran is interested in securing future supplies of uranium and Jagdeo's move to welcome an Iranian team may affect Canadian mining company interests in Guyana.  Note: The Government of Norway (GoN) is offering an aerial assessment of forest cover under an MoU signed with Guyana in 2009.  Depending upon the type of assessment platform used by Norway, a project by Iran could be unnecessary."
A March 18, 2009 cable about another visit to the Middle East referred to the "globe-trotting" Jagdeo. This one was authored by then Ambassador John Melvin Jones and referred to a March 20 to 31, 2009 visit to the Middle East which included a trip to Syria's Bashar al-Assad. Jones noted that this trip followed an earlier one to Libya's Muammar Gaddafi.
Jones referred to the discussions with the Libyans of potential investments here in agriculture, forestry and hydropower. He also referred to the agreement for the setting up of a Libyan People's Bureau in Georgetown.
The Ambassador also adverted to frequent references by the government to humanitarian crises in Palestine and said this represented a shift and could be an attempt to curry favour.
"Jagdeo and other senior officials have also been making frequent references in recent months to the humanitarian crises in Gaza and Palestine, with several GoG ministers even participating in a small, mid-January march outside the Embassy that protested U.S. support for Israel.
Donald Ramotar, Secretary General of Jagdeo's party, in a public speech at a recent celebration of International Women's Day went so far as to say that the women of Palestine and Gaza "carry a cross and burden heavier than that which Jesus Christ bore."  This strong stance represents a shift for a government traditionally averse to commenting on highly sensitive international political issues, and could be an attempt to curry favor with countries for which the plight of the Palestinian people is a foreign policy priority."
Jones alighted on what he said was Jagdeo's "consistent globetrotting" and added that Jagdeo was widely perceived as eager to burnish his international credentials and that his ability to articulate a vision on climate change had gathered attention for him.
He added "After boldly asserting in 2008 that his government had constructed a "firewall" to protect Guyana's economy from significant external shocks, Jagdeo and his Cabinet have sounded an increasingly alarmist tone in recent weeks. Jagdeo appears to believe that the global economic crisis will diminish western donor nations' appetite and capacity for funding endeavors in Guyana and similar nations, and with this trip seeks to explore additional sources of potential investment and/or assistance. The Middle East is a natural fit for new outreach, with Guyana's considerable Muslim population and long-standing membership in the Organization of the Islamic Conference. The country's consistent willingness to accept financial and/or other forms of aid from virtually any available source — even neighboring Venezuela, which officially claims two-thirds of Guyana's territory, is a benefactor through PetroCaribe — means this is probably not the last of Jagdeo's overseas adventures."
Around the Web