Bravo Arts yesterday hosted its 'Extraterrestrial Body Art Exhibition' at the National Art Gallery, Castellani House.
The main attraction of the exhibition was a make-up demonstration during which the artists transformed a model into a near representation of Neytiri, one of the characters in the film Avatar, using body paints and prosthetic body parts.
Inside the gallery, two rooms were fully decked out with vines, blinking lights and smoke, which provided the space with an "out of this world" setting. With this year's focus on aliens, many of those in attendance were clearly impressed with the work of the artists although some of the children on hand found the exhibits a little too real for their liking.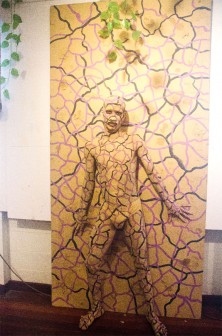 "This year we went with extraterrestrial because we are showcasing another option that Bravo Arts provides… when we talk about extraterrestrial make-up, we are talking about the prosthetic items, in terms of the nose, extra finger, extra ear and so on," Managing Director of Bravo Arts, Steve Douglas, told Stabroek News last evening.
"The exhibition has been a huge thing for us because it's kind of a celebration of our work," Douglas noted, while adding that the event was sponsored by Digicel, Banks DIH, Impressions, Courts Guyana Inc, NCN and Mojo's Night Club.
Bravo Arts was established three years ago and Douglas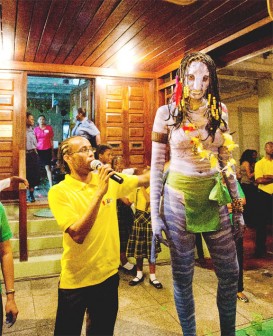 said the public can definitely look forward to seeing more of its work.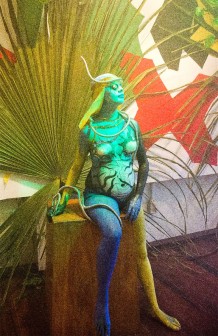 Around the Web