In the wake of fresh allegations stemming from US diplomatic cables about links between government officials and drug lord Roger Khan, APNU presidential candidate David Granger yesterday called for an independent investigation of Health Minister Dr Leslie Ramsammy and former home affairs ministers Ronald Gajraj and Gail Teixeira.
Granger also called for a serious enquiry into the assassination of the then Agriculture Minister Satyadeow Sawh.
An APNU statement said Granger pointed to the cables, released via the WikiLeaks website, which suggest that PPP/C ministers were closely connected to known narco-traffickers. "They, in turn had links to members of the "Phantom Squad" which was responsible for several killings during the troubles in 2002-2008,"Granger said.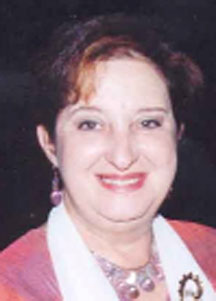 Contacted last evening, Teixeira said that she could not respond to Granger's statement since she was unaware of what he had said.
Speaking specifically on Health Minister Ramsammy, Granger pointed to cables which said that Ramsammy may have had close links to the convicted criminal Roger Khan. He called for an investigation into the claim that Dr Ramsammy signed an official Government of Guyana letter authorising the purchase of electronic cellular intercept equipment used for surveillance. Former US Charge d'Affaires Karen Williams derided the Guyana Government's defence that it `could not have authorized the purchase because the equipment fell under strict US export controls.' Williams, in a cable entitled `Blaze at Ministry of Health is out, but new allegations keep fires burning,' said that links between Khan–who she said was suspected of masterminding more than 200 murders in Guyana–and Dr Ramsammy were 'strong.' Ramsammy has repeatedly denied these allegations.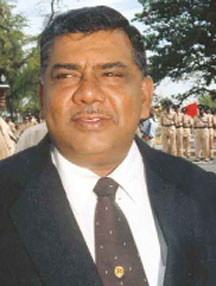 Granger also noted that members of Khan's gang were cited as possible suspects in the murder of Sawh, who also had responsibility for Forestry in April 2006. Two of Sawh's siblings and his guard were also murdered. "Mr Sawh's intervention in the granting of a forestry concession to Khan was seen as a possible motive for his execution by Khan," he pointed out.
Under an APNU administration, Granger added, every effort would be made to fully investigate the misbehaviour of PPP/C ministers.  "Those who broke the law would be brought to justice," he said.
'An albatross'
Meanwhile, PPP/C presidential candidate Donald Ramotar on Thursday downplayed the suggestions in the cables of ties between the administration and Khan, while dismissing the idea that it could harm his campaign.
"Why should he be an albatross around my neck?  I've never met Roger Khan. I've never seen the man except in photographs in the newspapers," Ramotar said, in response to a question during a press briefing at Freedom House.
US Ambassador to Guyana Roland Bullen in 2006 considered the Guyana Government so compromised by Khan that he told Washington nothing would be done about him. Bullen also cited the drug lord and a former senior official of the government as being instrumental in the infamous phantom squad. Bullen, in a cable of February 1st, 2006, said: "Multiple sources have expressed fears to Ambassador that not only has Khan penetrated almost every level of Guyanese government and society, but that he will exert ever greater influence over the political scene beginning with this year's elections. Most respected commentators believe that Guyana has already become or is well on the way to being a narco-state.  If Guyana is a narco-state, then Khan is its leader.  Ambassador has spoken with the Government of Guyana (GoG) to little avail about Khan's drug activities and unaccounted wealth. The GoG has adopted a head-in-the-sand approach to Khan and narco-trafficking in general. The GoG asks for hard evidence and pretends not to know how Khan acquires his means."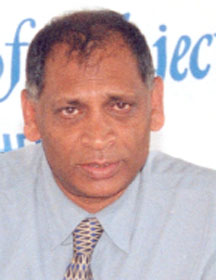 Ramotar on Thursday noted that nothing new had been revealed. "I don't think they have said anything new. What new have they said? There are some things that I think what they've said, that I am not sure if it is true. But I am not ready to talk about that as yet," Ramotar said. "But I do not know that there is anything new that they have mentioned  about Roger Khan that has not been widely spoken about before in the society," he added.
The PPP/C presidential candidate also insisted that government never said that it did not know anything about Khan's activities within the society but denied that he was linked to the government. "What government has said generally in responding to many of the attempts to link Roger Khan to the government, they have said it is not true. But I don't think anybody has said that they don't know anything about Roger Khan in the society. I have never heard that," Ramotar added.
On Wednesday, Ramotar, during a telephone interview, told this newspaper that he did not feel the contents of the cables would negatively impact on his presidential bid since, nothing "earth-shattering" had been revealed. "I don't see anything earth-shattering in them that could change the outcome of things," Ramotar told this newspaper.
Ramotar repeated these assertions on Thursday, and said that what was contained in the cables were mostly opinions from the authors. "A lot of it to me was just hearsay, rumours, dem boys seh…that's how I feel about it," he said. According to him, there was no hard evidence presented in the leaked cables.
Around the Web