Unknown persons broke into the tomb of a Tuschen, East Bank Essequibo man sometime between Thursday night and early yesterday morning and stole his head.
Relatives of Ricky Ramkarran, 24, who died on Monday after ingesting poison, are now in a state of shock and they are questioning why his head was severed from his dead body. Ramkarran, a cane cutter, was laid to rest at the Zeeburg Burial Ground on Thursday afternoon.
Speaking to Stabroek News yesterday, his aunt, Savitree Gerald, said that Ramkarran's father, Ramkarran Gerald, went to soak the tomb some time during the morning hours and found it broken and a part of the coffin exposed.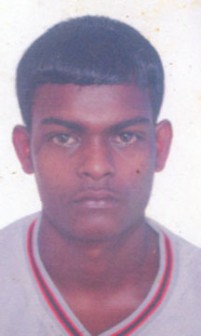 The woman said the frightened man immediately returned home and informed a relative about what he had seen. They returned to the burial ground and before putting the coffin back into the tomb decided to inspect the body. It was then that they made the startling discovery.
Savitree described the incident as strange, while adding that she could not understand why the man's head was taken. She recalled that about two months ago another relative's tomb was breached but the body remained untouched.
She added that yesterday many persons came out and searched the burial ground but they did not find the head. As a result, she said that they were forced to rebury the body without the head.
"I was disturbed that they tek it… Everybody saying that like is some spiritual wuk they want it fuh," she said, while calling for it to be returned.
Around the Web