As the world observes the tenth anniversary of the September 11 terrorist attacks on the United States, which claimed the lives of nearly 3,000 people, Guyanese both home and abroad will be mourning their loved ones.
Among them will be the family of Nezam Hafiz, 32, a former national middle-order batsman, who worked on the 94th floor of tower one of the World Trade Center, which collapsed after hijackers crashed two planes into it. He is among at least 25 Guyanese who perished in the attacks and for whom there will be remembrances as families continue to try and come to grips with the loss.
The September 11, 2001 attacks saw four assaults by terrorists from the Islamist militant group al-Qaeda on targets in New York and Washington, DC. The terrorists hijacked four passenger jets, two of which were crashed into the Twin Towers of the World Trade Center in New York City. A third plane was crashed into the Pentagon in Arlington, Virginia, while passengers attempted to take control of the fourth plane, United Airlines Flight 93, and it crashed into a field near Shanksville, Pennsylvania, preventing it from reaching its intended target in Washington. al-Qaeda leader Osama Bin Laden, who claimed to be the mastermind behind the attacks, was killed in Pakistan by US troops earlier this year.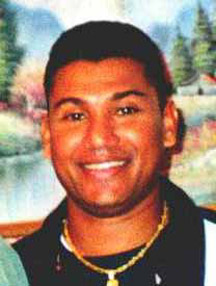 Nezam's mother, Bebe Hafiz, still finds it painful to talk about him, particularly since one of the most difficult things for the families of victims is that many are still unable to give their loved ones a burial.
"That is the saddest thing for us, his body parts are still out there," a grieving Bebe told Stabroek News from her New York home. With the anniversary approaching, she found it difficult to talk about her son.
"I can't really talk right now, I can't talk about him it is very difficult for me," she said.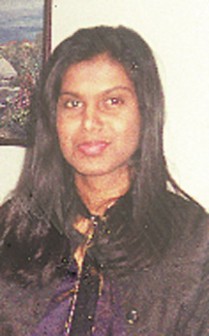 Hafiz was the only son of Bebe and her husband Cecil Hafiz. He is also survived by two sisters, Debbie and Sharon.
"It is a very difficult time for my family… losing a loved one the way we did is even harder to deal with," Debbie said. She described her brother as a "handsome guy with a smile that melted your heart."
"He had a great personality and good manners. He lived a decent life, everyone that knew him, loved, cared and always had good things to say about him," Debbie added. She recalled that her brother played cricket for the ACS cricket club in the US and was known as the stylish batsman.  He started his cricket career in Guyana as a young boy with Malteenos Cricket Club and became very well known throughout the country and in the Caribbean. He also played in England and Canada.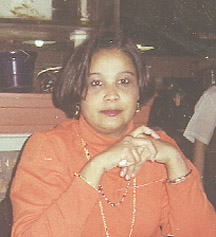 One of his mentors while he was at Malteenos recalled that as soon as one saw Hafiz with a bat, his talent was evident. He said that even after the young man migrated, they remained great friends and when he visited the US Hafiz went out of his way to accommodate him "and made me feel like a God."
Debbie said her brother was "the best gift God had given to us" and that their lives have never been the same since the tragedy.
Today, the family will be spending part of the day at Ground Zero, visiting the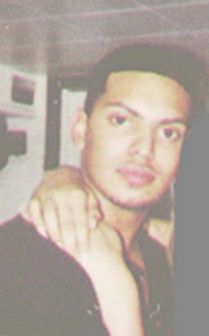 memorial park and the museum where her brother's picture and name will be placed alongside other victims of the 9/11 attacks.
Meanwhile, Kenneth Persaud, the only close relative of Hardai Parbhu, 42, also called Chandra, who was employed by Avon Financial Services Group, INC, which operated from the 92nd, 100th and 105th floors of the southern tower, has journeyed to the US to be part of the memorial service in New York, according to his family here.
On the fifth anniversary of the tragedy, he had told Stabroek News that the family had kept Parbhu's apartment although no one lived in it. He had also said that another sister, who lives in Canada, visited the apartment from time to time to clean it and spend time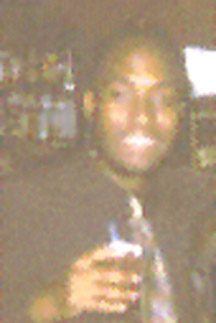 there, since she felt closer to her now dead sister. Parbhu's sister would also replay the answering machine message to hear her sister's voice.
Parbhu was speaking to her sister on that fateful morning and told her, "I think something is happening. I will call you back." That call was never made as the woman perished along with thousands.
In addition to the state of New York's memorial service for all those who lost their lives in the World Trade Center, for the residents of Queens, which has a large Guyanese community, a memorial service was also planned by Guyanese Indra Seet at the Naresa Palace in Rockaway Boulevard, under the theme 'Survivors Scars'. According Seet, those in attendance will receive services from mental health professionals and other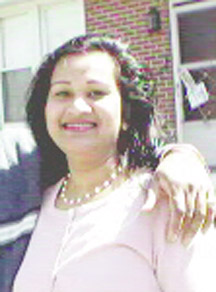 health practitioners. The stories of survivors and those who assisted in getting them to safety will also be told as they are seen as a continued source of inspiration.
Apart from Hafiz and Parbhu, the other Guyanese victims of the attacks include:
● Accountant Anett Dataram, 24, called 'Priya,' formerly of 265 Patentia Housing Scheme and of 1230911 Avenue South, Ozone Park, New York;
● Ronald and Kamini Singh, who worked at Windows on the World, on the 107th floor of one of the twin towers;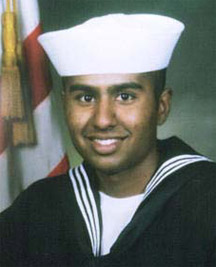 ● Shiv Shankar of Richmond Hill; Patrick Adams, a former Guyana Defence Force senior non-commissioned officer who worked at Fuji Bank as a security officer on the 89th floor;
● John Charles, who also worked as a security officer at the World Trade Center;
● Babita Guman and Sita Shewnarine, who worked on the 97th floor for Fiduciary Trust in the southern tower;
● Joyce and Patricia Stanton;
● Navy Information Systems Technician Kris Romeo Bishundat, 23, who is of Guyanese parentage and was stationed at the Pentagon when one of planes crashed into the building;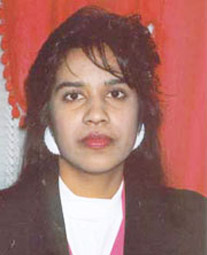 ● Vanavah Thompson who worked for ABM and was assigned to Marsh USA and was last seen on the 73rd floor;
● Ameena Rasool, who worked with the Marsh and Maskan Insurance Company on the 98th floor of one of the towers;
● Ricknauth Jaggernauth, who had been employed at NXT Interiors on the 104th floor of one of the towers, formerly of Free Yard, Port Mourant and a resident of 164 Pennsylvania Ave, Brooklyn, New York;
● Shivonne Mentis who resided at Hollis, Queens and who worked with Marsh Enterprise on the 93rd floor in the north tower;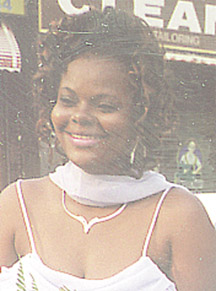 ● Astrid Sohan, who worked with Marsh and McLennan in one of the     towers;
● Sarah Khan, a 32-year-old mother of two who worked for Cantor Fitzgerald on the 101st floor of the north tower and she lived in South Ozone Park, New York;
● Rudy Bacchus, a 48-year-old stockbroker who was attending an early morning Risk Water Conference at the Windows on World restaurant on the 107 floor;
● Amarnauth Latchman, who lived in Long Island and worked at the WTC complex;
● Pamela Boyce, 43 an assistant vice president for accounting of Carr Futures, which was located in the 29th floor;
'Resilience'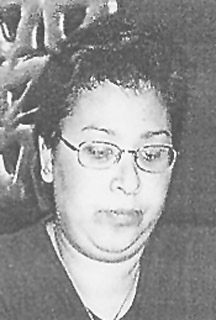 Meanwhile, new US Ambassador to Guyana D. Brent Hardt, in an op-ed to observe the 10th anniversary of the tragedy, called it not only an attack on the United States, but an attack on the world and on the humanity and hopes that we share.
"We remember that among the nearly 3,000 innocent people lost that day were hundreds of citizens from more than 90 nations. They were men and women, young and old, of many races and faiths. On this solemn anniversary we join with their families and nations in honoring their memory," he said.
Hardt noted that the US remembers with gratitude how the world came together as one after the attacks. Around the globe, he further noted, entire cities came to a standstill for moments of silence and people offered their prayers in churches, mosques, temples, synagogues and other places of worship. And in the US, he added, it would never be forgotten how people in every corner of the world stood with them in solidarity in candlelight vigils and among the seas of flowers placed at the various embassies.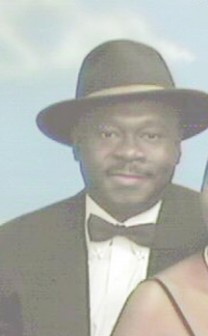 "Our nation overcame the attacks and came away stronger – a sign of the resilience of the American people in the face of adversity. We see the same signs of resilience in the Guyanese people, as exemplified by institutions like the Ptolemy Reid Rehabilitation Centre, the Sisters of Mercy St John Bosco home for boys in Plaisance, the Red Cross Convalescent Home for Children…, and the Shaheed Boys and Girls Orphanage," he said.
According to Hardt, the US has had the great opportunity to witness first-hand the hard work of dedicated Guyanese to provide education and opportunity for children in the community. He added that it has also seen the resilience of the children and young adults who strive to overcome challenges and to learn skills to help themselves and others. "We are pleased to be able to volunteer our service in a way that promotes moving toward a brighter future with a sense of promise and optimism," he said.
To nations and people seeking a future of peace and prosperity—you have a partner in the United States, Hardt also said, while adding that even as the US confronts economic challenges at home, it would continue to play a unique leadership role in the world. "Around the world, we will continue the hard work of pursuing peace, promoting the development that lifts people from poverty, and advancing the food security, health and good governance that unleashes the potential of individual citizens and societies," he said.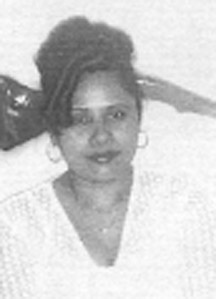 Hardt added that the US has also recommitted itself to living its values at home. "As a nation of immigrants, the United States welcomes people from every country and culture. These newest Americans—like all the innocent victims we lost ten years ago—remind us that despite any differences of race or ethnicity, background or belief, we are all bound together by the common hope that we can make the world a better place for this and future generations. That must be the legacy of those we have lost," he noted.
"Those who attacked us on 9/11 wanted to drive a wedge between the United States and the world.  They failed. On this 10th anniversary, we are united with our friends and partners in remembering all those we have lost in this struggle.  In their memory, we reaffirm the spirit of partnership and mutual respect that we need to realize a world where all people live in dignity, freedom and peace," he added.
Around the Web