Almost five months after he went missing, ex-soldier Jeffrey Jones' sister and other relatives are still desperately searching for him.
The 56-year-old mentally-ill man was last seen by his sister Ann Jones on Mother's Day, and despite having heard from persons who claim to have seen him, she still has not been able to make contact with her brother.
After the first two missing persons publications made in this newspaper, Jones related, she began receiving calls from persons claiming they had seen him around town, but every time she got to the place they sent her, he was already gone.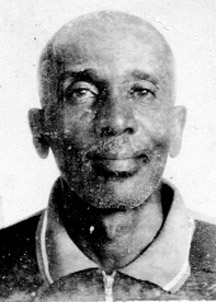 "The last time was three weeks ago. Someone called me and told me they saw him close to the Georgetown Public Hospital by Lamaha and East Streets. They said they ask him where he was going and he said he going to work, so I went down there for two mornings, early, but I never saw him," Jones related.
The woman said her brother has been suffering from a mental problem for 16 years, and was on medication. A few days before he went missing, Jeffrey took ill for the first time in years.
"I just want him to come home so I can give him his medication and take care of him," his sister pleaded.
Anyone with information on Jeffrey Jones' whereabouts can contact Ann Jones on telephone numbers 231-5257/647-3480.
Around the Web