Pastor Daniel Subramani remains a patient of the Intensive Care Unit at the Georgetown Public Hospital and his wife Praneila yesterday told Stabroek News that he is "coming around much better".
The woman in a more cheerful tone related that Daniel is now moving his hands and body and doctors were forced to tie him down.
Subramani however remains in an unconscious state.
His wife noted that the doctor has not spoken to her about his condition for the past two days but she is hopeful of word on his health today. His overall appearance though, she said, has improved since the swelling about his body has diminished.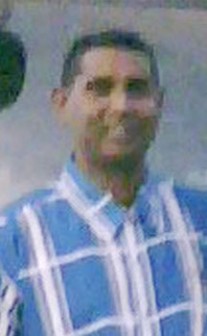 Daniel, 36, was severely beaten by two armed bandits when they invaded his Lot 15 Helena No. 2 Mahaica, East Coast Demerara home on September 6, escaping with cash and some gold jewellery.
His wife, 35-year-old Praneila, was also attacked but was treated at the Georgetown Public Hospital the said evening and sent home.
The couple's two daughters, ages 7 and 13, slept through the ordeal.
The police, Praneila noted, have not yet contacted her about any progress with regards to their investigation into the matter.
Around the Web