A 25-year-old woman was last evening injured in a hit-and-run accident at Mon Repos, East Coast Demerara.
Relatives are concerned about if she might have sustained head injuries.
Gomattie 'Ashley' Pooran, of 23 Doctor Miller Street, Triumph, E.C.D., was walking home while pushing her bicycle in the company of her aunt just before 7 pm when she was struck down.
According to the woman's aunt, Sunita, they were walking along the Railway Embankment when a car came from behind and hit her, pelting her some distance away while dragging the bicycle for a few seconds. She noted that her niece cried out for pain and she was only able to observe a bruised knee and a chop to her forehead.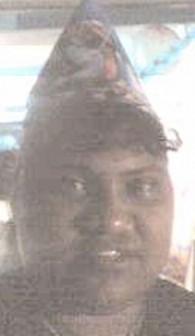 She explained that she was not harmed as she was walking in the corner while Pooran kept on the outside.
Sunita further stated that as she panicked, she did not even take a second glance at the vehicle but said that other witnesses reported that it was a white car.
At the entrance of the Accident and Emergency Unit of the Georgetown Public Hospital last evening, the woman's relatives were seen awaiting  word from the doctor regarding her condition.
Another relative stated that they have not seen a doctor as yet but added that it was a "head knock".
It was noted that the police managed to retrieve a mirror from the vehicle which had broken off and was left on the injured woman's bicycle.
Around the Web