The police are investigating the deaths of two Corentyne fishers over the weekend after they were set alight by a colleague while fishing off the foreshore at Albion on Tuesday evening.
Dead are 15-year old Leonard Fernandes, called 'Renee' of Lot 288, Reef Section, Rose Hall and 45-year old Beeram Motee Lall, a father of four also of Rose Hall and of Bloomfield on the Corentyne.
According to Indrawatie Sookdeo,  Fernandes, who was the second of her five children, left her home on Tuesday morning without her knowledge to go to sea along with Lall  and another man. She said that she would normally sell fish at the Rose Hall market along with her husband who also works as a fisherman.
The grieving woman noted that around 11 pm on Tuesday, she received a phone call from the owner of the vessel in which the men left the area and he related  that her son "get burn and he and the other men them coming to shore".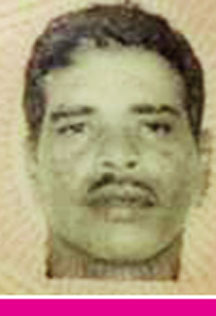 She said that she immediately became worried and questioned the man on why he allowed her son, a student of the Rose Hall Community High School, to leave for the sea without her knowledge. She said that sometime after, her sister informed her that the young man and Lall were at the New Amsterdam Hospital and that they had both sustained severe burns to various parts of their bodies.
The woman said that she visited the hospital on Wednesday morning where her son related that he and Lall were sitting in the boat around 9:30 on Tuesday night when the other crew member instructed that they should "pull-up the seines and head for shore". She said that as the men sat chatting, their colleague threw a bucket of water on the duo and, "like dem ain't tek it fo nothing".
Between sobs, she said that the man returned shortly after and threw, "a half gallon bucket of gasoline on Renee and Lall and then light a lighter and throw it pon dem". She said the two who were engulfed in flames, plunged into the water and shortly after, while climbing into the boat, they were forced to rush towards the assailant and subdue him since he wanted to empty the contents of another bucket in their direction. "Dem manage to grab he by he foot because he really did want to kill them", she noted, adding that the men then left the area for shore with the man tied up in the boat.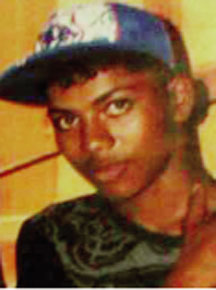 "Me son drive the boat in …even though he whole body bun up, he hand, foot, back bun bad … meh son didn't deserve to die so young", the grieving woman noted. She said, "six months back he come out school because we poor and he said as he getting older …he go try and help by going wid he father and other fishermen fa mek ends meet". She noted that her son travelled to sea on three occasions prior to the incident, noting that he wanted to assist her with purchasing items to send his younger siblings to school in the new school term.
Fernandes was transferred to the Georgetown Public Hospital (GPH) around 2 am yesterday and died on the way to the city, his mother noted. Lall died early Saturday morning while he was receiving treatment at the GPH.
Sookdeo said that Lall originally resided at Bloomfield but left the area for Rose Hall a few years ago after separating from his wife and she noted that the man was close to her family as he was engaged in a relationship with her relative.
The relative Shelliza Sookdeo related that she and Lall had been together for several months and she noted that the man sustained burns to more than 80% of his body including his hands, torso, neck and face following the incident.
She said that he left the area for sea on Tuesday morning and she noted that the family was unaware that Fernandes had accompanied the men. She said that the other man who is being held by the police, would "smoke up and he got a bossy attitude so like he tek out some kinda anger on them the night".  She noted that Lall was in severe pain prior to his death, adding that, "he been deh in serious pain because he was crying out for pain in his back and stomach".
The suspect is in police custody assisting with the investigations.
Around the Web