Following the withdrawal of Sheila Holder due to illness, the AFC's National Executive Committee will identify a new prime ministerial candidate this Saturday, in keeping with the party's constitution.
This was announced by AFC executive Cathy Hughes at a press conference yesterday at the party's headquarters in Campbellville.
Hughes, reading from a prepared statement, said that governed by Article 18 of its constitution, the AFC has an obligation to allow its National Executive Committee, after due consultation with regions and groups, to recommend a suitable prime ministerial candidate following Holder's decision, in order to undergo medical treatment overseas.
Hughes noted that the recommendation ought to take into account a number of considerations and political circumstances, and could be either unanimous or by majority vote of the membership of the National Executive Committee, which will meet at the specially convened meeting on Saturday at the party's headquarters.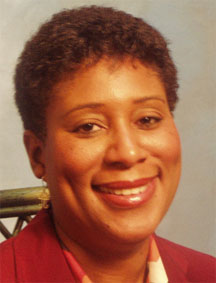 In normal circumstances, she added, such a recommendation, which can possibly include more than one candidate, must be ratified at a national conference.
She said that delegates representative of the party's membership at such a conference must ratify the singular nominee, if that be the recommendation, or, by majority vote elect the candidate if there be more that one nominee.
A similar process was observed when presidential and prime ministerial candidates of the AFC, Khemraj Ramjattan and Holder, were elected in October last year.
However, Hughes explained that with the party in campaign mode, a severe constraint will be put on its organisation and its finances, and as a result the National Executive Committee may find it necessary to waive the requirement of a ratification process.
This waiver will be decided on at this weekend's meeting, she added.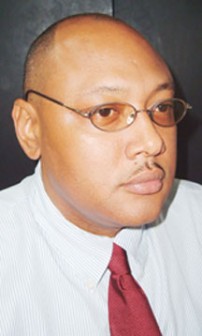 Party leader Raphael Trotman and Hughes are among those being touted as potential replacements.
Holder, 65, announced her withdrawal last Friday with immediate effect, while citing a medical condition that would require urgent treatment overseas during the most intense period of the upcoming 2011 elections campaign.
"While I am withdrawing for health reasons, my doctors are optimistic that I should be well enough to resume my political work in just a few months, I eagerly look forward to that moment," Holder explained.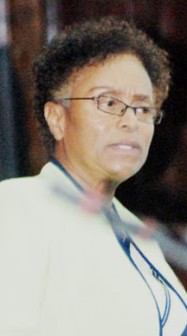 Her nomination was seen as significant, given that no woman, apart from the late former president Janet Jagan, had ever been selected to be the prime ministerial candidate for a major political party here.
Ramjattan noted that Holder would still be on the party's list of candidates and he added that that her experience and expertise would be utilised by the party's campaign.
Around the Web