Sewnarine Deonarine, the man who allegedly hacked the mother of his seven children to death at Rasta Country, Laluni Creek, Soesdyke-Linden Highway remains on the run and has since severed cell phone contact with relatives.
His daughter, Monica, told Staboek News yesterday that the police had promised to return to the area to conduct further searches but have not. She said that they were told that ranks would have returned once they had access to a vehicle.
Deonarine had been calling relatives confessing to the crime. He was also saying that he had consumed a poisonous substance. However relatives had opined that he was lying since a change of clothing (a pants and a shirt) was missing from the house.
Monica said that several attempts were made to contact her father on his cellular phone but it is turned off. At this point, she said, she does not know whether to believe that he had consumed poison or not. She said that her younger siblings are still in shock and are still crying uncontrollably.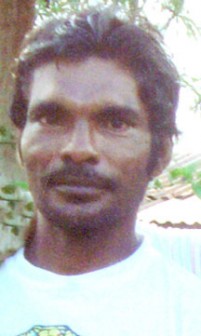 "Police gat to come and search and we want the police to come… Meh can't seh if he dead," she stressed.
Tessa Romascindo, 35, had little chance of surviving the chops which included about six to the neck and at least five more to the back, shoulder, jaw and hand. She and her husband were at home alone when the incident occurred just before 10 am.
It is believed that another of their usual arguments erupted and it escalated to the point where Deonarine picked up what is suspected to be a cutlass. Romascindo attempted to run to safety but was attacked in the yard a few feet from a side door. A pool of blood was evident at that spot and investigators believe that this is where the chopping started. It is believed that the woman was dragged into the bushes behind the house by the assailant and covered with grass.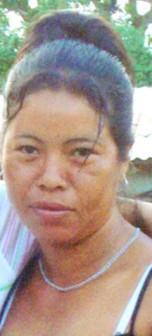 Stabroek News was told that Romascindo had been the victim of verbal and physical abuse for about six years. Her husband often accused her of being unfaithful and several months ago she was beaten. However reports were never made to the police.
Last Saturday, they had one of their usual quarrels and the woman moved out of the house. She returned on Monday night and all appeared well with the couple.
The two had been together for more than 20 years and worked as helpers on a farm in the area.
Around the Web