The Mahaicony District commemorated its Village Day with a roster of activities, including an interactive session for youths with the Ministry of Agriculture and a cycle race, all accompanied by gospel music.
According to a press release the ministry distributed agriculture materials to youth through its 'Grow more' initiative. Villagers also benefited from assistance for crop and livestock farming. This was followed by a four-lap race and number of items for school-age children.
In addition, a number of villagers were recognised for their contributions to the community. Ethelin Downer was given an award for her "immeasurable"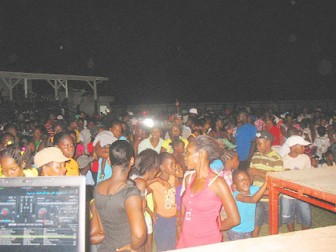 contribution in education; C Bhojedat was awarded for his contribution to the health sector; J Bowen for labour and community work; E Jones for agriculture and Dadlin Halley for sports. Coordinators also awarded the oldest male and female at the event. Later, spectators were treated to a performance by Lisa Punch and youths from nearby villages showcased their talent in songs, dance, poetry and drama.
The coordinators extended gratitude to the government, Ricks and Sari, Fairfield Rice, NCN, Food for the Poor, Banks DIH, Courtney Benn, Moses Elis for their contribution to the success of the event.
Around the Web