A 28-year-old man was stabbed today and his assailant beaten, following an early morning drinking spree at Aranka, Cuyuni Region One.
Indar Roopnarine was stabbed in the umbilical region of the abdomen by his colleague Eddie Willie, while they were both consuming alcohol in a mining camp where they worked.
According to reports, at around 3 am as the men sat drinking with friends some of the beer Roopnarine was drinking spilled onto Willie's clothing. As a result, an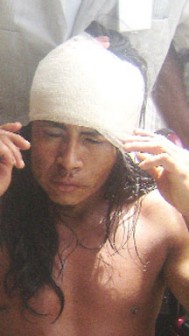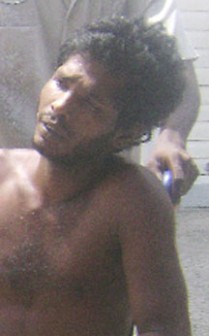 already well intoxicated Willie dealt his colleague a stab to the belly. Upon seeing their friend lying on the ground with his intestines protruding, some of the others who were also drinking proceeded to beat Roopnarine's assailant. As a result, Willie sustained blunt trauma to the head, a swollen eye and other injuries.
Both men were flown to Georgetown and taken to the Georgetown Public Hospital, where they are receiving treatment.
Around the Web