Opposition coalition A Partnership for National Unity (APNU) has estimated its elections budget at US$6M, but says the incumbent's access to state funds still makes for an uneven contest.
APNU Campaign Manager Joseph Harmon disclosed the figure in response to a question at a news conference yesterday, while saying that the coalition has been working to put a cost to activities that would lead up to Election Day and thereafter.
He said that the estimate is based on fact that campaign will not be investing in glitz and glamour like some other parties, but instead would rely on hard work, door to door campaigns and leaving messages with the Guyanese citizens. He added that the partnership is confident that that it will win the elections by campaigning in such a manner.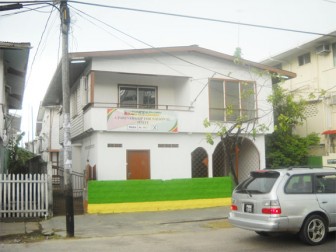 Meanwhile, WPA co-leader Dr Rupert Roopnaraine noted that the partnership plans to approach the Guyana Elections Commission (GECOM) to voice its concerns over elections financing and the abuse of state funds by the ruling PPP/C. He decried the "complete lawlessness" of the administration in the run up to the elections and he said that the APNU is taking steps to ensure that the abuse of funds is noted by GECOM and further afield.
"We do not believe that we have anything like a levelled playing field in regards to financing," Roopnaraine emphasised.
In response to a question as regards recent polls which indicated that the partnership is lagging behind in its appeal to the electorate, Roopnaraine said that the APNU is putting in place all arrangements as a party to ensure that it captures the electorate's attention as it has established in its campaign structure.
APNU presidential candidate Brigadier (ret'd) David Granger added that while a lot of the work is being undertaken by the coalition, it is not receiving coverage in the media and the party has been meeting to restructure its public relations department to ensure that its message is being received by the electorate.
Meanwhile, APNU yesterday formally unveiled its Secretariat, on Regent Road, Bourda.
At a brief ceremony, Granger noted that the secretariat was the embodiment of the party's unity and philosophy, which its members have uniformly crafted over the past several months. He termed the location the coalition's spiritual home and noted that it is one of the signals which mark the significance of the work the group has been undertaking since its formal launch on July 15th this year.
Granger added that the partnership will continue working towards a common manifesto as it carries out its groundwork in all of the administrative regions in the lead up to this year's polls.
"APNU is a work in progress… we are on the road and on the campaign trail. Already we have been operating at a joint stage and have been holding meetings at a common venue," he said.
He also noted that many challenges lie ahead for APNU as the dawn arrives to mark the end of the incumbent PPP/C government, including "to bring a sound education to children, jobs to young people, and to develop resources of the country."
Around the Web